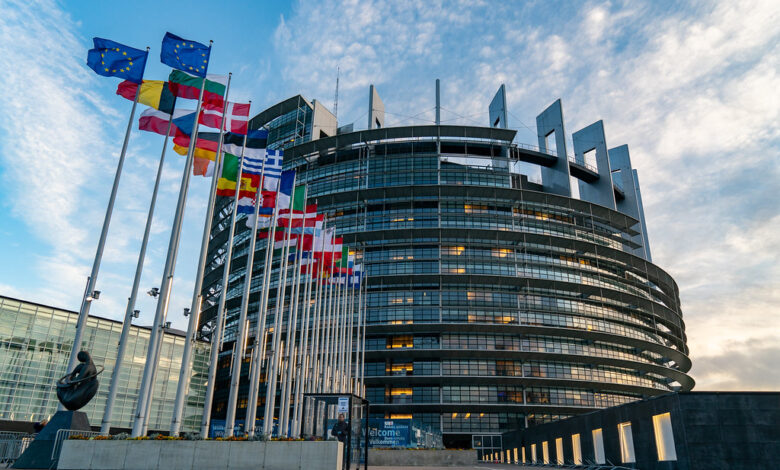 A recent report from the European Parliamentary Research Service (EPRS) emphasizes the necessity for regulatory harmony in the cryptocurrency space across major global jurisdictions. The European parliament suggests that due to the potential for regulatory arbitrage and the decentralized nature of certain crypto assets, regulatory convergence is essential.
The EPRS report recommends increased oversight from regulators outside the European Union (EU) to enhance stability and development in the global crypto market. It expresses concerns about the EU's dependence on policy actions taken by non-EU countries within the scope of the upcoming Markets in Crypto-Assets Regulation (MiCA), set to take effect in December 2024. The report points out that current regulations in non-EU countries raise questions about financial stability, particularly in handling price volatility and losses in crypto markets.
One significant focus of the report is the fragmented regulatory landscape in the United States, where different states have adopted various approaches to crypto regulation. The report highlights the example of New York's BitLicense, which led some crypto companies to stop serving New York residents due to stringent requirements. In contrast, the report mentions Wyoming as a crypto-friendly state, offering beneficial legal status for blockchain firms.
The European Parliament report also discusses the UK's intention to become a global crypto hub and its focus on regulating specific crypto assets, mainly stablecoins. Japan's regulatory framework for crypto assets is noted for its emphasis on investor protection and adherence to anti-money laundering and data protection laws.
While recognizing that tighter EU regulations may have some adverse effects on crypto markets, the report suggests that a stricter regulatory framework can also have positive effects. Overall, the EU's regulatory efforts are seen as beneficial, but complementary third-party policies are deemed necessary to enhance financial stability.
The report underscores the interconnectedness of global financial markets and the need for regulatory convergence to address potential risks and challenges in the cryptocurrency industry.