Companies
Global News
Stablecoin Tether's $420 Million Gamble on Cloud GPUs Amid Fierce Tech Industry Competition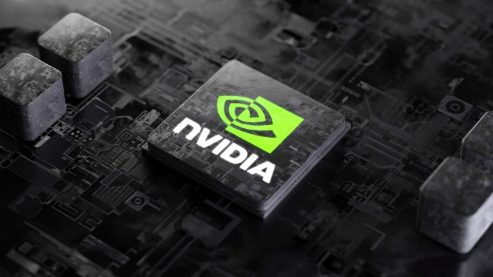 A $40,000 computer chip has become highly sought after in the technology industry. Startups are competing to acquire Nvidia's H100, which is the preferred graphics processing unit for artificial intelligence companies that need to process large amounts of data.
Now, an unexpected new competitor has entered the fray: Tether Group, the crypto company behind the $86.5 billion stablecoin Tether, has just invested approximately $420 million in 10,000 H100 GPUs through an unconventional deal.
This deal will also give Tether Group a 20% ownership stake in Northern Data, a controversial German-listed bitcoin mining company that plans to lease these chips to AI startups.
Northern Data is not the first bitcoin miner to explore new revenue sources in the AI industry. Nvidia CEO Jensen Huang mentioned the emergence of new specialized GPU-focused cloud service providers, citing the example of Coreweave, a New Jersey-based startup that transitioned from using GPUs for ethereum mining to powering InflectionAI and Microsoft's AI projects.
Coreweave raised substantial funds and converted GPUs that were no longer useful for ethereum mining into a profitable venture. According to Forbes, other miners like Hive, Crusoe, and Hut 8 have also repurposed GPUs for rent to tech startups after ethereum's energy-saving changes in September 2022.
This deal has the potential to make Northern Data the largest cloud GPU operator in Europe, outside of major cloud computing giants such as Amazon, Microsoft Azure, and Oracle, according to Northern Data CEO Aroosh Thillainathan.
He stated that the opportunity to secure 2% of the highly sought-after GPU allocation was exceptional due to the high demand for these chips. It was reported in August that Nvidia was expected to deliver a total of 550,000 H100 chips throughout the year.
Tether's investment in GPUs and cloud computing through Northern Data exceeds the efforts of some countries. The British government reportedly allocated $120 million (£100 million) for GPUs, while Saudi Arabia was said to have purchased approximately 3,000 of Nvidia's H100 chips.
It is worth noting that the Tether-H100 deal is complex and involves multiple layers of transactions. Tether Group will purchase the GPUs through an Irish shell company named Damoon, in which Northern Data will acquire a 70% ownership stake in exchange for shares equivalent to 20% of its ownership. Northern Data also has the option to acquire the remainder of the shell company, but the total cost remains undisclosed, and the deal has not yet been finalized.
Thillainathan struggled to explain why Tether acquired the chips instead of Northern Data, the deal's structure, or the extent of Tether's ownership in his company after the transaction. He mentioned that they couldn't directly approach Nvidia due to the rapid sale of chips, with many buyers vying for allocations.
Northern Data has a history of using shell companies, often associated with its shareholders, to purchase bitcoin mining equipment and GPUs. In August 2021, it acquired around 223,000 older-generation AMD and Nvidia GPUs in a $430 million (€365 million) cash and shares deal from a company owned by the controversial crypto fund block.one. A month later, it spent an additional $468 million (€400 million) on a bitcoin miner also owned by block.one.
Northern Data missed its EBITDA forecast for 2021 by 10.4%, reporting $102 million (€89.6 million) in its 2021 annual report after also falling short of its 2020 financial guidance. Its 2022 financial statements have not yet been released, but in April, the company projected monthly revenues of $1 million from its new cloud division.
Germany's securities regulator filed a criminal complaint against Northern Data executives in October 2021 over allegations of revenue misstatement, although the company claimed that the case was closed with no further action taken.
Tether Group's deal with Northern Data represents a departure for the crypto company. Its Tether stablecoin is supposed to be backed 1:1 with U.S. dollars for the $86.4 billion currently invested. However, the company was fined $21 million by the CFTC in 2021 for falsely claiming to be professionally audited and fully backed by fiat currency.
Tether publishes quarterly "attestations" through accounting firm BDO Italia, providing a loose breakdown of its assets. Its latest attestation indicates that U.S. Treasury Bills now account for 64.5% ($55.8 billion) of its assets, with its holdings of corporate bonds reduced to just $115.4 million from $8.4 billion in July 2022. This change followed allegations by the New York Attorney General that Tether was involved in loans to highly indebted Chinese companies and a failed crypto platform called Celsius.
Tether Group, a sister company to the crypto exchange Bitfinex, also holds over $2.3 billion in "other investments" with minimal disclosure. In the past year, it made public investments in a volcano-powered bitcoin mining operation in El Salvador, its own bitcoin mine in Uruguay, and a Georgian payments startup called Citypay.io.
Despite claiming to have generated over $1 billion in profit in the last quarter alone, Tether's cash holdings have plummeted by 98% to just $90.8 million since December.
The company announced a $115 million share buyback in July to strengthen its shareholder group further.