MENA News
Fuze Secures $14 Million to Pave the Way for Regulated Digital Asset Infrastructure in MENA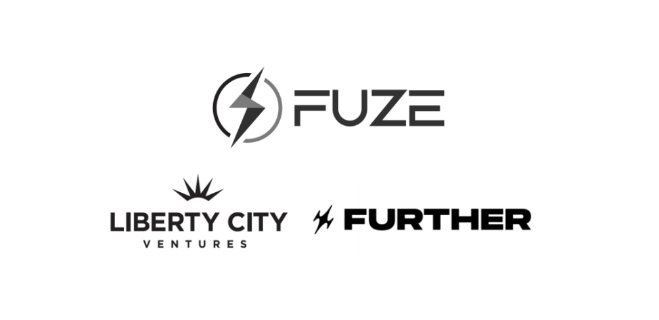 Abu Dhabi-based Fuze, a provider of digital assets infrastructure, has announced an impressive seed round of $14 million.
This investment represents the largest seed funding ever secured by a digital assets startup in the Middle East and North Africa region (MENA).
Fuze specializes in facilitating banks, fintech companies, and traditional enterprises to seamlessly offer regulated digital assets products to their customers via their native apps.
Leading the investment round is Further Ventures, headquartered in Abu Dhabi, with participation from US-based Liberty City Ventures.
Fuze is set to leverage the strategic capital and networks of these investors, acting as a catalyst for its business as it constructs the digital asset infrastructure that will shape the future of finance.
The company was established by a team of seasoned leaders in fintech, traditional finance (TradFi), and decentralized finance (DeFi), with co-founders boasting extensive experience in global hypergrowth businesses.
The CEO, Mohammed Ali Yusuf (Mo Ali Yusuf), has held prominent roles at companies like Checkout.com and Visa; Arpit Mehta (COO) has a track record in leadership positions at fintech companies such as Simpl and Clear; and Srijan Shetty (CTO) has expertise in building algorithmic trading systems at Goldman Sachs and working at tech giant Microsoft.
The regional digital asset market in MENA, valued at $566 billion and growing at an impressive 48% year-on-year, has positioned Fuze co-founder and CEO Mohammed Ali Yusuf to see the Middle East as the ideal hub for establishing a digital assets infrastructure business.
He stated, "We are excited to build the future of regulated financial infrastructure and digital assets out of the UAE. Regulations have played a pivotal role in propelling the UAE into a central position within the global Digital Assets industry."
Founded in December 2022, Fuze became part of Hub71, Abu Dhabi's global tech ecosystem, through its Company Building Program earlier this year. Fuze's white label solutions simplify blockchain intricacies and regulatory compliance for enterprises, enabling them to offer digital assets like stablecoins, cryptocurrencies, central bank digital currencies (CBDCs), and tokenized assets.
The funding secured will drive Fuze's expansion, including regulatory licensing, strategic talent acquisition, technological enhancements, and geographical growth across the region.
It is worth noting that Fuze's product offerings, such as Fuze Trader and Fuze Loyalty, empower banks, brokerages, and super apps to provide digital asset products in a straightforward, reliable, and trusted manner.