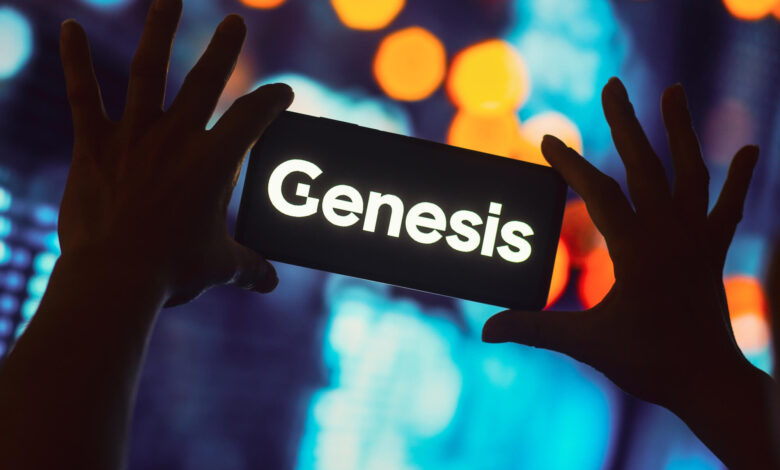 Genesis has made a significant announcement regarding the cessation of its crypto trading services, encompassing both digital asset spot and derivative offerings. This decision stems from a credit agreement reached with Digital Currency Group (DCG), allowing for a credit recovery ranging from 70% to 90%.
The move to halt crypto services was precipitated by substantial losses incurred due to the collapse of FTX and Three Arrows Capital last year during the crypto winter.
The aftermath of this crypto winter still looms large, with Bitcoin (BTC) trading at $26,644.40, a significant decline from its peak at $65,000.
Genesis has clarified that this decision is voluntary and driven by business-related considerations. They emphasized the termination of these services from GGCI.
DCG had previously announced its efforts to negotiate an agreement with Genesis in the context of Chapter 11 Bankruptcy, aiming to expedite claims resolution.
In the broader context, global interest in blockchain technology is growing, with governments and financial institutions exploring its potential to facilitate secure and cost-effective cross-border transactions. Ripple, for instance, asserts that this technology could save $10 billion in cross-border transactions by 2030, promising faster transaction execution for financial institutions and customers.
Returning to the Genesis-DCG situation, Genesis contends that DCG owes them $500 million in addition to 4,550 BTC. Court documents have hinted at a potential total closer to $600 million.
The genesis of this dispute traces back to September 7, 2023, when Genesis alleges that DCG borrowed $500 million across four loans, with these transactions occurring in 2022. This borrowing was in addition to a previous loan of 18,697.7 BTC in 2019.
Genesis filed for bankruptcy in January of the current year, asserting that DCG and DCGI possessed assets belonging to the bankruptcy estate of Genesis Global Capital. While loans matured and were due as of May 2023, DCG has expressed interest in converting them into open loans, a proposal that Genesis has not confirmed agreement with and continues to seek repayment.
On September 15, 2023, Genesis announced the discontinuation of its crypto trading services following an agreement with DCG. The specific rationale for this move remains somewhat ambiguous, with the community and media eagerly awaiting further details. Additionally, customers are anxiously awaiting guidance on how to proceed if they have deposited funds, are in the midst of executing trades, or have already executed trades.