Government
MENA News
UAE's Central Bank Joins Forces with BIS and COP28 to Unleash the COP28 UAE TechSprint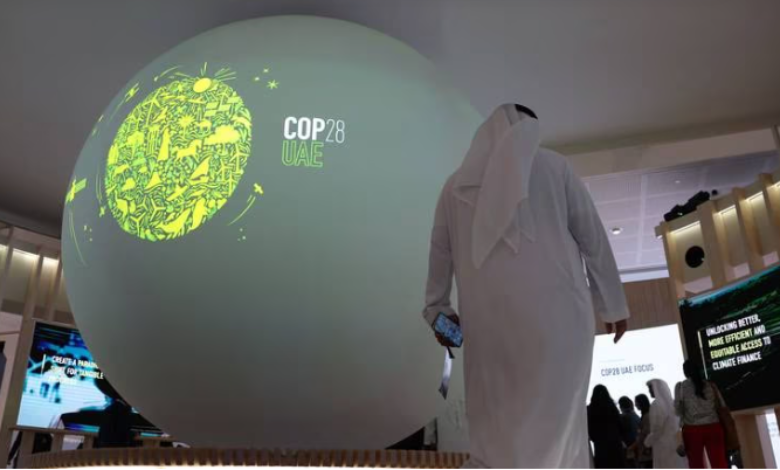 In an exciting development geared towards fostering innovation and addressing the pressing challenges of climate change, the Central Bank of the UAE (CBUAE), in collaboration with the Bank for International Settlements (BIS), the Emirates Institute of Finance (EIF), and the COP28 Presidency, has introduced the COP28 UAE TechSprint initiative.
This global endeavor is designed to accelerate the development of sustainable finance solutions while combating climate change. Its launch precedes the forthcoming COP28 event scheduled to be hosted by the UAE later this year.
The primary objective of the COP28 UAE TechSprint is to inspire participation from both financial innovators and developers across the private and public sectors worldwide. The aim is to expedite the creation of pioneering technological solutions capable of addressing challenges in green and sustainable finance. Leveraging cutting-edge technologies such as Artificial Intelligence (AI), Blockchain, Internet-of-Things (IoT), and sensor technologies, the initiative focuses on three key problem statements:
AI Solutions for Sustainable Finance Reporting, Verification, and Disclosure: This aspect seeks to harness the power of AI in enhancing reporting, verification, and disclosure processes within the financial services industry, all while promoting sustainability.
Blockchain Solutions for Auditing and Enhancing Transparency: With a strong emphasis on traceability and accountability in sustainable finance, this segment explores the potential of blockchain technology to revolutionize auditing practices.
IoT and Sensor Technology Solutions: This area of the initiative delves into how IoT and sensor technologies can be deployed effectively to provide informed assessments of impact or risk in sustainable finance.
His Excellency Dr. Sultan bin Ahmed Al Jaber, Minister of Industry and Advanced Technology and COP28 President Designate, highlighted the importance of accessible and affordable finance in tackling climate change. By introducing advanced technological solutions that support sustainable finance standards and instruments, they aim to enhance investor confidence and ensure that capital reaches those who need it most.
Agustín Carstens, General Manager of the BIS, also underscored the urgency of addressing climate change and the pivotal role of technology in this endeavor. He stated, "To finance the needed transformation, investors need certainty that their funds are channeled to their intended uses." Technologies like AI, blockchain, and IoT can facilitate the timely measurement and disclosure of climate-related information, contributing to the solution.
For those eager to participate in the COP28 UAE TechSprint, the doors are open to technology and financial innovators and developers worldwide. To join in, interested parties can register and submit technology proposals for one or more of the specified problem statements by the deadline of Friday, October 6, 2023.
Shortlisted participants for each problem statement will have the opportunity to further refine their solutions and may be eligible for a stipend of AED 45,000 (approximately USD 12,000).
Winners for each problem statement will be chosen by an independent panel of experts and will be announced at COP28 UAE in December 2023, with each winner eligible for an award of AED 220,000 (approximately USD 60,000).
The COP28 UAE TechSprint represents a significant step forward in the global efforts to combat climate change and promote sustainable finance.
By fostering collaboration, innovation, and the application of cutting-edge technology, it paves the way for practical solutions that can make a real difference in the world's fight against climate change.
For more information about the initiative and the participation, please click here