Global News
Government
France Launches Crypto Influencer Training with 75% Exam Requirement to Promote Responsible Advertising Practices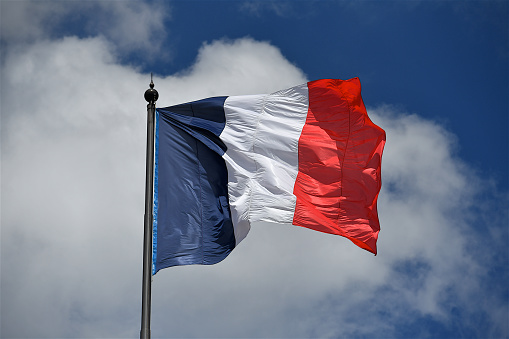 France has introduced a training program aimed at crypto and finance influencers to enhance responsible advertising practices.
The Responsible Influence Certificate in Finance program is a collaboration between the Autorité des Marchés Financiers (AMF) and the Autorité de Régulation Professionnelle de la Publicité (ARPP).
This initiative follows ARPP's release of the Responsible Influence Certificate two years ago, prompted by concerns that 25% of online content failed to transparently disclose paid advertising.
The new training module specifically targets influencers in the crypto and finance sectors.
AMF Chair Marie-Anne Barbat-Layani emphasized the importance of protecting retail investors, highlighting the need for clear disclosure when an influencer's content is sponsored.
Given the highly regulated nature of the financial sector, Barbat-Layani stressed that investment-related communications must adhere to rules and maintain clarity, accuracy, transparency, and fairness. Some influencers may not be fully aware of these requirements.
The program offers guidance on investment products like bonds and ETFs and covers the provision of services such as portfolio management and investment advice. Notably, it includes information on verifying authorizations, crypto-assets, and digital asset providers (DASPs).
This addition addresses concerns stemming from instances where crypto influencers promoted projects that ultimately failed, like the $1 billion FTX influencer lawsuit.
To obtain the Responsible Influence Certificate in Financial Advertising, influencers must pass a multiple-choice exam with a minimum score of 75%. However, this new module can only be accessed after an influencer successfully completes the original Responsible Influence Certificate.
Certified content creators will be monitored by ARPP, which retains the authority to revoke certificates if violations of rules, laws, or ethical guidelines taught in the program are discovered.
It is worth noting that possessing these certificates is not a legal requirement in France, but they provide valuable insights into the country's regulations, and non-compliance could have legal consequences. Consequently, some brands have made the certificate a mandatory prerequisite for collaborations with influencers.
AMF Chair Barbat-Layani highlighted the program's role in professionalizing the field of financial advertising and safeguarding investors from overly complex or risky financial products. She encouraged industry professionals who engage with influencers to ensure that they hold the certificate.