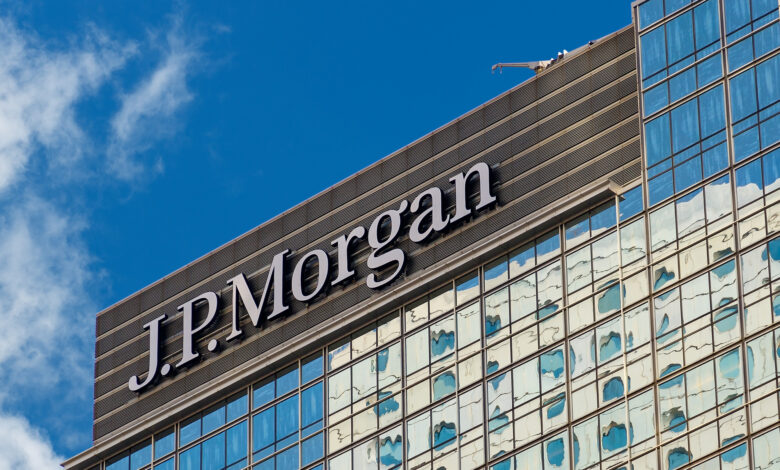 JPMorgan Chase & Co. is reportedly in the early stages of investigating the development of a blockchain-based digital deposit token aimed at expediting cross-border payments and settlements. This development raises expectations of greater institutional acceptance of blockchain technology.
According to a Bloomberg report, the largest bank in the U.S. has already built most of the necessary infrastructure for this new payment method. However, it awaits final approval from U.S. regulators before proceeding with the token's creation. An anonymous source familiar with the matter suggested that once regulatory approval is secured, JPMorgan could potentially introduce the product for corporate clients within a year.
A deposit token represents a transferable digital coin that signifies a deposit claim against a commercial bank. Essentially, it serves as a digital representation of the deposits held by customers in their accounts. Deposit tokens operate on blockchain networks, offering advantages over traditional deposits by enabling instantaneous settlement and potentially reducing transaction costs.
JPMorgan acknowledges the potential benefits of deposit tokens but recognizes the need for regulators to carefully consider and assess any new product before its development and use. A spokesperson from JPMorgan stated, "Should that appetite develop, our blockchain infrastructure would be able to support the launch of deposit tokens relatively quickly."
JPMorgan has actively explored blockchain technology's applications and integration into its business operations, positioning itself as one of the most proactive global financial institutions in this regard. Last November, the bank participated in the Monetary Authority of Singapore's Project Guardian, collaborating with Singapore's DBS Bank and Japan's SBI Digital Asset Holdings for foreign exchange and government bond transactions conducted on liquidity pools composed of tokenized assets.
JPMorgan aims to expand its blockchain initiatives further, given the growing institutional interest in blockchain and cryptocurrencies. This interest is evidenced by major asset managers such as BlackRock and Fidelity filing multiple cryptocurrency-related exchange-traded fund (ETF) applications. Although many companies remain cautious about engaging with cryptocurrencies, it is increasingly evident that blockchain technology can streamline complex banking processes and enhance transparency and efficiency.
The new deposit token being explored by JPMorgan differs from the bank's existing JPM Coin, launched in 2019, which corporate clients currently use for transferring dollars and euros within the institution. The key distinction is that the new deposit token allows transactions with other banks and is suitable for various blockchain-based settlement methods, including the exchange of tokenized securities.
JPM Coin has processed approximately $300 billion in transactions since its launch, as disclosed by the bank in June. Initially, the new deposit token will likely be denominated in U.S. dollars but could expand to other fiat currencies pending regulatory approval. Importantly, this token is not intended for cryptocurrency purchases or as a replacement for stablecoins. Its sole purpose is to facilitate payments, settlements, and similar functions within the traditional financial system.
JPMorgan envisions deposit tokens becoming a prominent form of currency within the digital asset ecosystem, akin to commercial bank money representing over 90% of circulating money today. The token form benefits from connectivity to established banking infrastructures and regulatory safeguards, making it a stabilizing element within the digital money landscape while enhancing commercial bank money—a widely used form of currency.