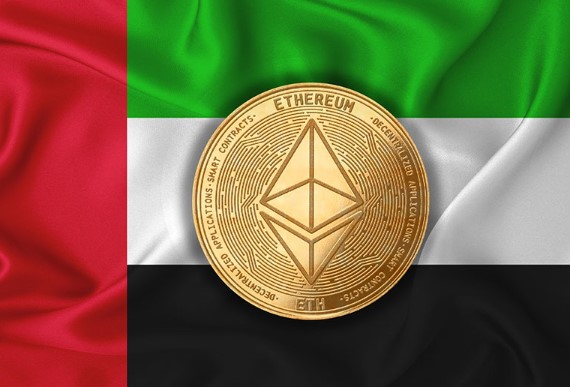 The recent Crypto Wealth Report by Henley & Partners reveals that the United Arab Emirates (UAE), along with Singapore, boasts the highest rate of public cryptocurrency adoption globally.
Their Crypto Adoption Index, scoring the two nations at 7.1 out of 10, encompasses six critical factors: public adoption, infrastructure integration, innovation and technology, regulatory framework, economic conditions, and tax-friendliness.
Public adoption gauges the extent of cryptocurrency awareness, interest, and engagement within the general population, taking into account factors like the proportion of crypto users in the total population, Google search interest related to cryptocurrencies, and the availability of educational courses on blockchain and cryptocurrency. A higher public adoption score reflects a more crypto-friendly environment.
Overall, the UAE ranks third globally, following Singapore and Switzerland, with a total score of 50.2 out of 60.
Specifically, the UAE receives a perfect score of 10 for tax-friendliness, 8.7 for innovation and technology, 8.4 for economic factors, 5.6 for regulatory environment, 7.1 for public adoption, and 5.9 for infrastructure adoption.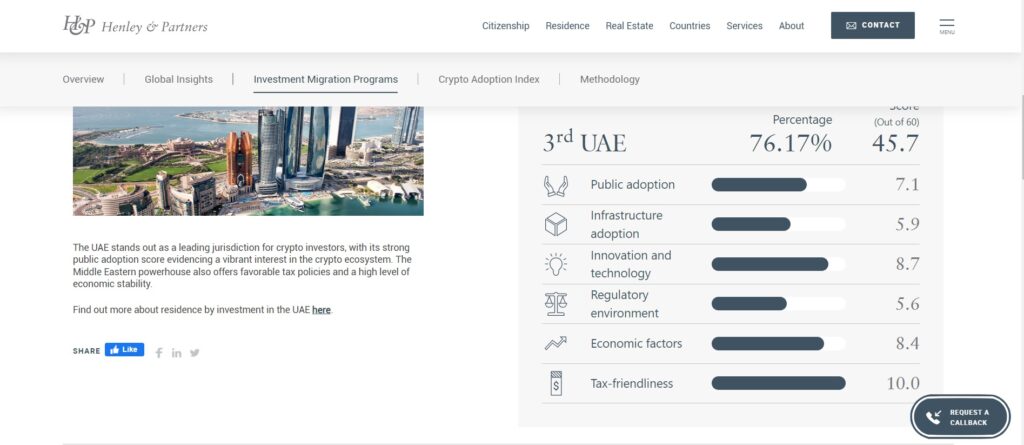 While countries such as Hong Kong, the United States, Australia, the UK, Canada, Malta, Malaysia, Thailand, the Netherlands, Italy, Antigua and Barbuda, Austria, New Zealand, Monaco, Portugal, Cyprus, and Mauritius also make it into the top 20 on the Crypto Adoption Index, the UAE stands out for its strong public adoption score, indicative of a vibrant crypto ecosystem. Additionally, the UAE is known for its favorable tax policies and high economic stability, making it an attractive destination for crypto investors.
It is worth noting that the Financial Services Regulatory Authority of Abu Dhabi Global Market (FSRA-ADGM) was among the first to establish regulations for cryptocurrency transactions in the UAE, and the nation has demonstrated openness to new technologies while proposing zero taxes for crypto owners and businesses.
On another note, the Henley & Partners' Crypto Wealth Report, developed in collaboration with New World Wealth, offers insights into the financial behavior of over 150,000 high-net-worth individuals, with a specific focus on those with investable assets exceeding $10 million.
Globally, there are approximately 88,200 crypto millionaires, along with 182 centi-millionaires and 22 billionaires.
Dr. Niklas J.R.M. Schmidt, a partner at the Austrian law firm Wolf Theiss, highlights the significance of crypto assets as an emerging asset class that millionaires and their family offices should pay attention to.
Bitcoin and Ether dominate the market, with a combined market share of 65.2%, making them appealing choices for investors new to the crypto space.