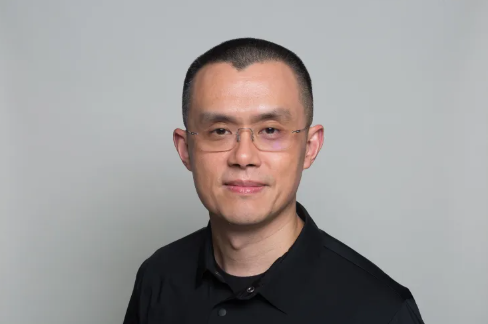 Binance's CEO, Changpeng Zhao (CZ) remains undaunted in the face of recent increased attention and scrutiny from regulators and the media aimed at his company. Instead, he views this situation as an opportunity for Binance to demonstrate its worth as it confronts what he describes as unfounded fear, uncertainty, and doubt.
During an X event held on Friday, CZ accused Binance's critics of trying to liken his company to failed cryptocurrency exchange FTX, which was operated by his former rival, Sam Bankman-Fried, who is currently facing legal issues.
Despite the prevailing thoughts, CZ asserted that Binance has only strengthened its position by retaining a substantial user base and market share. He stated, "I believe we are a significantly more robust organization today compared to two years ago," emphasizing that Binance is leading the way in terms of adhering to regulatory requirements.
It is worth noting that CZ's defense contradicts the allegations made against him, Binance, and its U.S. subsidiary, Binance US, by the Securities and Exchange Commission (SEC), which initiated a lawsuit against them on June 5.
The SEC claims that millions of company funds were transferred between entities owned by CZ in what it alleges was a wash trading scheme. Additionally, the SEC accused Binance of operating as an unlicensed securities exchange and conducting illegal activities in the United States.
Nevertheless, the SEC's lawsuit is not the sole instance of regulatory action against Binance. On March 27, the U.S. Commodities and Futures Trading Commission filed a lawsuit against Binance, accusing it of violating U.S. trading and derivatives regulations. Furthermore, the company faces legal scrutiny in Canada, Australia, and France for suspected breaches of regulatory standards.
While CZ correctly asserts that Binance remains the world's largest cryptocurrency exchange, the lawsuits have had a significant impact. In the week following the SEC's lawsuit, Binance US witnessed a 78% decline in market share, and overall trading volumes on Binance dropped by 52%, according to Decrypt.
Despite these challenges, CZ expressed confidence in the evolving global regulatory landscape for cryptocurrencies, suggesting that it may alleviate some of the negative pressures affecting the market.
He highlighted "positive" regulatory developments in several countries, including France, Hong Kong, and Japan. Referring to the United States, CZ mentioned recent court rulings that favored Ripple Labs and asset manager Grayscale as positive developments for the industry.
While he expressed the view that involving courts in regulatory matters seemed somewhat unnecessary, he also believed that increased communication with U.S. officials could lead to changes in how regulators approach cryptocurrency.
CZ stated, "At present, it appears there is a lack of clarity in cryptocurrency regulations, with a focus on enforcement actions, which is regrettable. Hopefully, through communication and cooperation, there can be improvements."