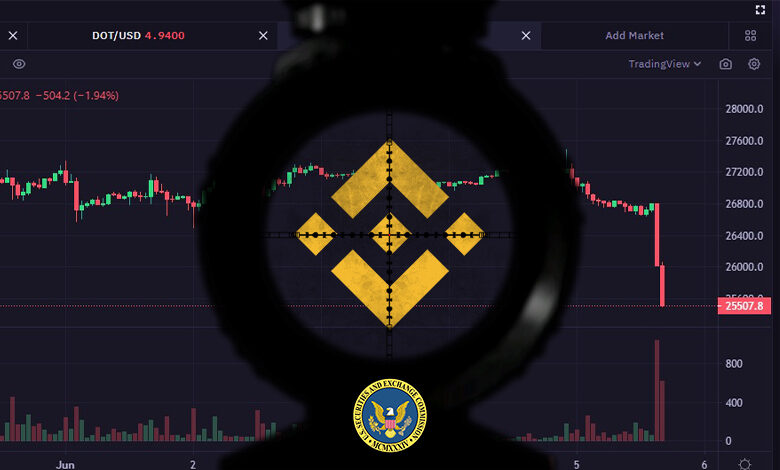 The world's largest cryptocurrency exchange, Binance, and its founder Changpeng Zhao have been sued by the Securities and Exchange Commission (SEC) for allegedly operating an illegal exchange in the United States.
The SEC claims that Binance and Zhao misused customers' funds and redirected them to a trading entity controlled by Zhao, named Sigma Chain, which engaged in fraudulent trading to inflate Binance's trading volume.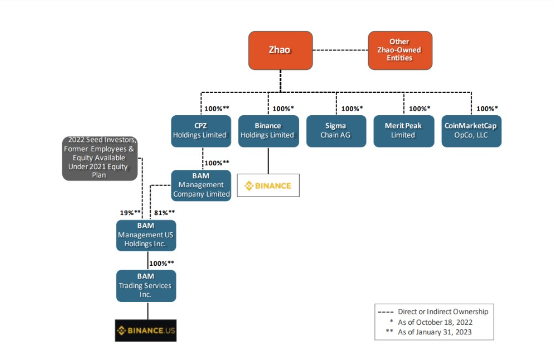 The lawsuit was filed in a federal court in the District of Columbia and adds to Binance's ongoing challenges with U.S. regulators, including an earlier allegation by the Commodity Futures Trading Commission and an ongoing investigation by the Justice Department regarding money laundering detection.
In a tweet, CZ said Binance hadn't seen the complaint and would respond once it did. "Our team is all standing by, ensuring systems are stable, including withdrawals, and deposits," he added, referring to the possibility of customers pulling funds.
According to the SEC, Binance is also accused of selling cryptocurrencies, such as BNB and BUSD, without adhering to investor-protection regulations.
In fact, the SEC's filing says that the case involves Binance personnel, who disregarded federal securities laws and put investors' assets at risk while enriching themselves. It explains that they have unlawfully solicited U.S. investors to trade crypto asset securities through unregistered platforms, engaged in unregistered offers and sales of securities, and made false representations about surveillance and controls on their platforms.
In other words, Binance intentionally evaded U.S. regulations and concealed their efforts to serve U.S. customers while claiming otherwise. These actions have endangered billions of dollars of investor capital and allowed them to manipulate funds and engage in wash trading. By doing so, Binance has violated securities laws and regulations designed to protect investors and the market.
In one of the sections, the filing also shows that on February 12, 2020, a Binance employee asked the Binance CCO whether it was still a "hard requirement" for Binance to block U.S. customers. The CCO replied as follows:
Market Reponse to SEC's Decision on Binance
Following allegations of mishandling funds and deceiving regulators by the US Securities and Exchange Commission, the entire cryptocurrency market experienced a decline, with Bitcoin dropping approximately 2.9% to $26,458 and Binance Coin, the native token of the largest digital asset exchange, plummeting 5.2% to around $285.

Nevertheless, it doesn't stop here. While additional developments unfold, panic sales have begun to surface, indicating a sense of urgency among investors. Assets are expected to swiftly depart from Binance, as individuals close their positions and withdraw their assets.
This being said, a Binance spokesperson told UNLOCK Blockcahin, "Binance wants to be clear that any allegations that user assets on the Binance.US platform have ever been at risk are simply wrong, and there is zero justification for the Staff's action in light of the ample time the Staff has had to conduct their investigation.  All user assets on Binance and Binance affiliate platforms, including Binance.US, are safe and secure, and we will vigorously defend against any allegations to the contrary.  It seems based on these developments that the SEC's goal here was never to protect investors; if that were truly the case, the Staff would have thoughtfully engaged with us on the facts and in our efforts to demonstrate the safety and security of the Binance.US platform. The SEC's real intent here, instead, appears to be to make headlines."
They continued, "Binance will continue to cooperate with regulators and policymakers in the U.S. and across the globe because that is the right thing to do. And Binance remains committed to productive engagement to ensure the next generation of cryptocurrency regulation fosters innovation while implementing and ensuring important consumer protections. Binance stands with digital asset market participants in the U.S. in opposition to the SEC's latest overreach, and the company is prepared to fight it to the full extent of the law.
Binance will continue to work alongside industry partners to defend this important technology from misguided lawsuits, and will maintain its unceasing efforts to deliver a safe and trusted platform for users that holds true to our core value of furthering the freedom of money."
It is worth noting that Abu Dhabi regulator Richard Teng has emerged as top contender to succeed Binance founder Changpeng Zhao as he takes on expanded role overseeing global markets outside the U.S.
This move comes amid reports of Zhao's plans to reduce his ownership in Binance.US as a gesture to appease U.S. regulators.
Note: UNLOCK Blockchain will continue to update this post with any further developments regarding the case involving Binance and the SEC as more information becomes available.