Crypto Exchanges
Global News
Regulatory Challenges Open the Door for CZ's Potential Successor, Binance Hands Rising Star Richard Teng Key Role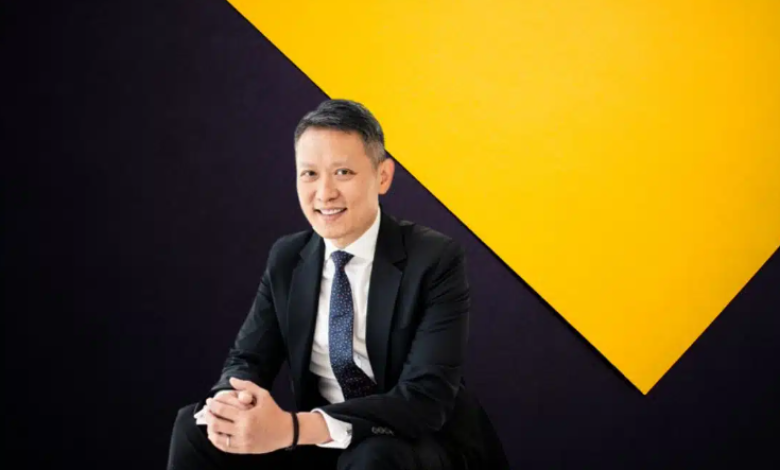 Former Abu Dhabi regulator Richard Teng emerges as top contender to succeed Binance founder Changpeng Zhao as he takes on expanded role overseeing global markets outside the U.S.
This move comes amid reports of Zhao's plans to reduce his ownership in Binance.US as a gesture to appease U.S. regulators.
Teng's extensive regulatory background and expertise will be instrumental as he assumes responsibility for Binance's operations in Asia, Europe, the Middle East, and North Africa.
With Binance facing increasing scrutiny and enforcement actions related to its early years in the crypto industry, Teng's appointment signals a strategic effort to address regulatory concerns.
Prior to his tenure at Abu Dhabi Global Market, Teng held key positions at Singapore Exchange and the Monetary Authority of Singapore, amassing valuable experience in financial regulation.
In an interview with CoinDesk, Richard Teng dismissed speculations about him being groomed as the successor to CZ. Teng emphasized the presence of a strong management team with various leaders overseeing different aspects of the business. He expressed his contentment with being a part of the team and supporting the company's agenda and aspirations.
Teng also clarified that his new role is not a promotion but an expansion of responsibilities to assist CZ in specific areas. However, it's worth noting that CZ himself had mentioned having a succession plan in place when Teng was hired in August 2021.
Teng initially joined Binance as the CEO of the Singapore branch and quickly rose through the ranks during a tumultuous period in the digital assets industry.
An anonymous former Binance employee revealed that senior leadership and regulators have discussed Teng as the most suitable candidate to lead the company in CZ's absence while bridging the gap between the industry and regulators.
Teng believes that Binance has been transparent and forthcoming about its past actions, emphasizing that the company is still relatively young. He highlighted that Binance started as a technology firm during a time when most jurisdictions lacked regulations or clear guidance.
Teng also mentioned that Binance currently has around 750 compliance officers, the highest number among all exchanges, demonstrating their commitment to compliance.
"In the past 18 to 24 months, there has been a significant shift in Binance's focus on compliance," stated Teng. "While we acknowledge past issues, we are committed to resolving those policy issues responsibly with the relevant parties. We aim to demonstrate that we have transformed into a new organization."
As the cryptocurrency landscape continues to evolve, both in terms of technological advancements and jurisdictional developments, it is possible that stricter regulations from U.S. regulators could lead to the emergence and growth of crypto hubs in other locations.
Dubai is a prime example of a jurisdiction with ambitions to establish a dedicated crypto regulatory agency, according to Teng. Furthermore, Europe is making significant progress with its Markets in Crypto Assets (MiCA) regulatory framework, which aligns with France's strategy of attracting crypto companies.
Moreover, Teng highlighted the favorable business environment in Paris, indicating that not only Binance but also other crypto players are considering using it as a base for expanding within Europe.
Regarding Hong Kong, Teng expressed excitement about the region's increasing openness to crypto trading and the provision of licenses to firms.
When asked about Binance's plans to establish a presence in Hong Kong, Teng responded that an official announcement would be made at the appropriate time.