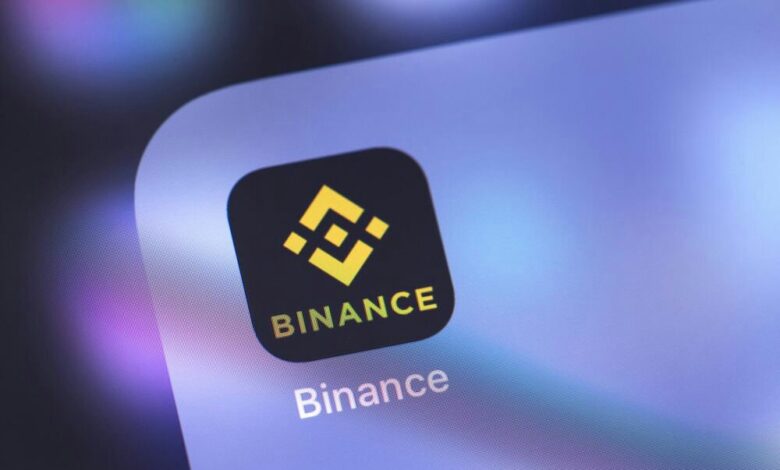 Bank records reveal that Guangying Chen, a senior executive at Binance, was responsible for managing five bank accounts linked to Binance's supposedly independent U.S. affiliate.
Notably, one of these accounts held funds belonging to American customers.
Silvergate Bank, a U.S. financial institution, granted Chen, a trusted associate of Binance CEO Changpeng Zhao, the authority to oversee these accounts during the years 2019 and 2020, as per the available records.
This arrangement empowered Chen and her team to transfer funds from these bank accounts.
Correspondence within the company demonstrates that employees at Binance's affiliate, Binance.US, were required to seek assistance from Chen's team for processing payments, including essential tasks like meeting payroll obligations.
Nevertheless, newly revealed information provides additional insights into the level of control exerted by Binance over its supposedly independent counterpart, Binance.US. Despite both entities maintaining their autonomy, these recent bank records and messages shed light on how Binance managed the financial affairs of its U.S. affiliate through their shared bank accounts at Silvergate. This revelation unveils the undisclosed mechanism behind this granted access.
Binance.US has previously denied any involvement by Binance in the operation of its bank accounts.
Krishna Juvvadi, the head of legal at Binance.US's operator BAM Trading, stated in an interview with Reuters in April that exclusive control over the accounts had always rested with BAM Trading since its establishment in 2019.
However, when questioned for this article, a spokesperson for Binance.US, Christian Hertenstein, contradicted this claim. Hertenstein stated that since the appointment of Brian Shroder as the current CEO in late 2021, no one other than Binance.US officials has had control or access to the Binance.US accounts.
The spokesperson did not provide an explanation for the discrepancy in the timelines given by Hertenstein and Juvvadi.
Background of the story
In mid-2019, Binance.US was launched by BAM Trading, with Catherine Coley as the chief executive. Company documents reveal that Binance CEO Changpeng Zhao owned BAM Trading through a complex network of offshore companies. However, Binance.US claimed to operate solely as a "US partner" of Binance, aiming to divert regulatory attention from the global exchange.
In December 2019, a Binance.US employee informed Coley that Silvergate requested her to sign a banking resolution document. This document, authored by a Silvergate relationship manager, granted authorization for Guangying Chen to manage Binance.US's bank accounts on behalf of BAM Trading. It is confirmed that Coley signed the resolution.
Later agreements signed by Chen with Silvergate designated her as the "Primary Admin User" for five bank accounts, including a customer deposit account and an account for corporate clients that eventually transferred funds to Merit Peak.
These agreements allowed the authorized person, Chen, to withdraw or deposit funds and appoint others to do the same.
Coley stated to colleagues that she and her finance team only had view-access to BAM's accounts and lacked the ability to make changes in the Silvergate banking portal, which left the Binance.US chief without ultimate control over the company's finances.
According to Binance.US spokesperson Christian Hertenstein, since at least 2021, only Binance.US officials have been the primary administrators of active accounts. He clarified that some of the accounts mentioned were institutional client accounts, without providing further details.
Following Chen's authorization, her deputy, Susan Li, oversaw the account transactions, including payroll payments for Binance.US. Li approved these payments after receiving requests from a Binance.US employee.
Chen, also known as Heina, maintained control over the accounts until at least early 2021, as per the exchanged messages. The Silvergate documents she signed listed her address in Shanghai.
In May 2020, a Binance.US employee informed colleagues that Silvergate was awaiting Chen's signature for final paperwork related to a new bank account for Binance.US's institutional customers.
Nonetheless, it remains unclear whether Chen or Li moved funds from the Binance.US customer deposit account.
Binance.US spokesperson Hertenstein emphasized that customer funds were not misused or commingled. However, Coley and her team repeatedly requested control over Binance.US's own bank accounts from Li during 2020, expressing concerns about regulatory perspectives.
Coley also expressed concerns to Li about transfers to Merit Peak occurring without her knowledge, as previously reported by Reuters.
Binance.US did not address questions regarding Chen's role, including her control over the accounts or when it may have ended. Hertenstein stated that providing detailed information is challenging since the management team has completely changed since the period in question.
Krishna Juvvadi, head of legal at Binance.US, asserted that all fund flows to Merit Peak were legitimate. An internal investigation matched the transfers to Merit Peak with the trading firm's withdrawals from its own digital asset account on the Binance.US platform.
Juvvadi confirmed to Reuters that all the funds belonged to Merit Peak but declined to elaborate further on the trading activity or Zhao's involvement in the firm.