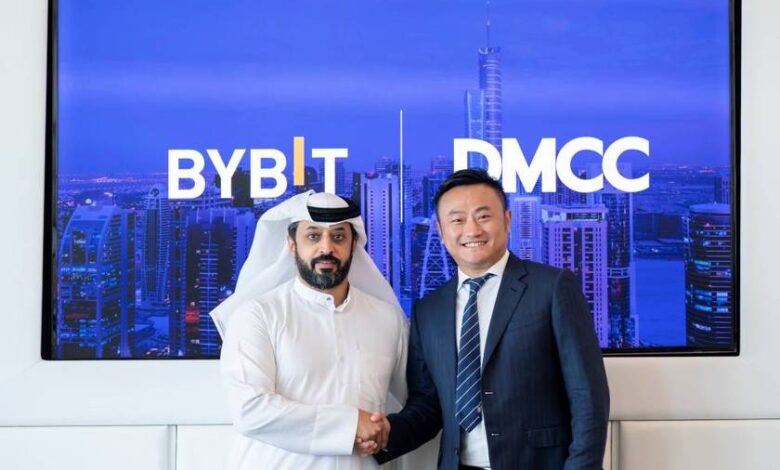 DMCC, the Dubai government's authority on commodities trade and enterprise, has announced a collaboration with leading cryptocurrency platform Bybit.
Under this partnership, Bybit will provide financial assistance totaling AED 500,000 to support new crypto businesses establishing themselves in the DMCC Crypto Centre, the largest community of Web3 and blockchain enterprises in the region.
Bybit will serve as the listing partner for the Crypto Centre, offering specialized support to crypto firms seeking to list their digital assets on one of the world's prominent exchanges.
Additionally, the partnership will enable Crypto Centre members to access Bybit Services.
Bybit, headquartered in Dubai, is the third most visited crypto exchange globally and boasts a user base of over 15 million.
In its commitment to enhancing support for Crypto Centre members, DMCC will collaborate with Bybit on educational initiatives.
Bybit will deliver webinars and educational courses on various topics, including the digital assets industry, emerging trends, centralized exchanges, and their influence on shaping the Web3 sector.
It is worth noting that the DMCC Crypto Centre serves as a holistic environment catering to businesses engaged in the development of Web3 and blockchain ventures, along with offering supplementary services that add value.
It encompasses all the necessary resources and support required by crypto enterprises and entrepreneurs to establish and expand their operations.
Currently, the DMCC Crypto Centre accommodates a thriving community of more than 550 businesses actively involved in the Web3 and blockchain domains.