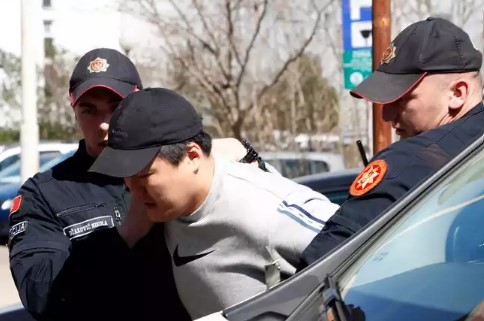 Do Kwon, one of the co-founders of Terraform Labs, has been granted bail in Montenegro after the appeals made by prosecutors were rejected by a Montenegrin court on June 2.
The Basic Court in Podgorica released an official statement stating that the State Prosecutor's Office's appeal against the previous bail agreement was disregarded.
As a result, Kwon and Han Chang-Joon, the chief financial officer of Terraform Labs, are now allowed to await further legal proceedings while being placed under house arrest in Montenegro.
The court reinstated the initial bail conditions that were established during a hearing on May 12.
Kwon and Chang-Joon must each pay 400,000 euros ($436,000) in order to secure their release from custody.
They are currently bound by strict bail terms, which include remaining within Chang-Joon's legal residence in Montenegro.
Local authorities will closely monitor the activities of Kwon and Chang-Joon, and any attempt to leave the residence or violate the supervision measures will result in the forfeiture of their bail.
To comply with the bail requirements, Kwon and Chang-Joon have provided personal and financial details to the local authorities. This includes presenting evidence of a sales contract and property registration for an apartment, parking space, and basement that are owned by Chang-Joon.

It has been reported that Kwon provided an invoice for a vehicle and bank account statements as part of the bail process, designed to discourage the defendants from attempting to flee the country.
In March 2023, Kwon and Chang-Joon were apprehended in Montenegro for allegedly using fraudulent travel documents while attempting to leave the country.
Their original passports had been confiscated in South Korea in October 2022.
The court acknowledged that verifying the authenticity of the Belgian passports and identity cards held by the defendants would require additional time, but emphasized that the agreed bail amount is sufficient to ensure their presence.
Kwon remains wanted in multiple jurisdictions. South Korean authorities seek to extradite him, as he is connected to investigations surrounding the collapse of the Terra ecosystem in June 2022, which resulted in a significant loss of approximately $40 billion in the cryptocurrency market.
Interpol has issued a Red Notice for Kwon in relation to the charges in South Korea, and he also faces numerous fraud allegations in the United States.