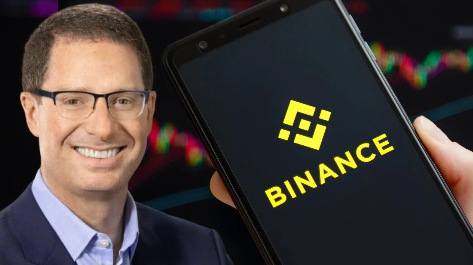 The recent complaint filed by the SEC against Binance has raised questions about the sudden departure of former Binance.US CEO Brian Brooks in August 2021, a mere three months after assuming the position.
In a tweet on June 5, cryptocurrency lawyer James Murphy, also known as MetaLawMan on Twitter, mentioned that the SEC complaint refers to an individual who briefly managed Binance.US in 2021, coinciding with the time when Brooks served as CEO.
Brooks, a former prominent banking regulator, took charge of the cryptocurrency exchange after replacing Catherine Coley as CEO on May 1, 2021.
The complaint includes statements suggesting that Brooks discovered he was not truly in control of the company and subsequently made the decision to resign, officially stepping down on August 7.
Nevertheless, Binance's Chief Communications Officer, Patrick Hillman, has expressed skepticism regarding Murphy's speculation. Hillman countered that this perspective might represent the viewpoint of only one person and may not withstand scrutiny over time.
Following the recent filing of 13 charges by the SEC against Binance, alleging its failure to register as a securities exchange and illegal operations in the U.S., new information has emerged.
Mark Palmer, a senior equity research analyst at Berenberg Capital, told Cointelegraph that several aspects mentioned in the lawsuit bear resemblance to previous filings made by the SEC against other U.S.-based cryptocurrency exchanges like Bittrex and Kraken.
Palmer believes that these collective cases offer a glimpse into the potential legal action that may be taken against Coinbase.
Palmer emphasized that investors in Coinbase should pay close attention to the exchange's ability to adapt its business model and geographical focus successfully.
This is particularly crucial in the event that the SEC enforces measures that could significantly restrict or halt a substantial portion of Coinbase's operations in the U.S.
Palmer estimated that approximately 37% of COIN's net revenue could be in jeopardy if the SEC targets the exchange's crypto token trading and staking activities.