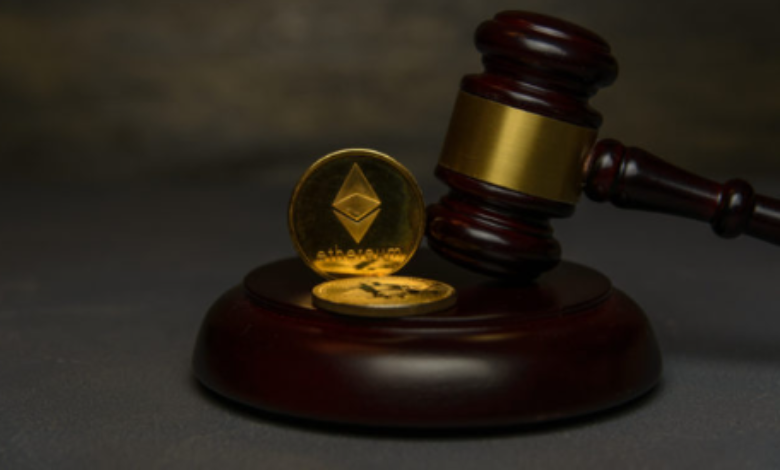 Alex Gluchowski, the CEO and co-founder of Matter Labs, has put forth a novel concept for an Ethereum-based judicial system that draws parallels with traditional hierarchical courts.
This innovative idea, shared on September 2nd via a tweet on X, envisions the establishment of an "Ethereum Supreme Court." This court structure would closely resemble the workings of the United States Supreme Court and would serve as the ultimate arbiter for disputes arising from smart contracts, eliminating the need for parties to resort to conventional legal channels.
The primary objective of this proposed system is to safeguard Ethereum protocols against external political influence. It is intended to function as a potent deterrent mechanism, ultimately elevating Ethereum's status as a robust network state, as explained by Gluchowski.
According to his blueprint, disputes and urgent updates would be managed through a tiered series of on-chain courts. However, the ultimate authority would reside with an Ethereum layer-1 soft fork, aptly named the "Court of Final Appeal."
In this envisioned system, each protocol would possess its own governance structure, encompassing both standard and emergency upgrade mechanisms. Additionally, a special contract would be designated to trigger an appeal process. When an emergency protocol upgrade is proposed, a predefined bail deposit would be required during an appeal period, allowing any user to challenge the decision in a higher court.
The hierarchical structure of these courts would dictate the route of appeal, with the Ethereum Supreme Court acting as the final destination for challengers, according to Cointelegraph.
However, it is important to note that the viability of this on-chain court system hinges on the establishment of a strong social consensus. Additionally, Alex acknowledges that this system would come with a substantial cost, thus ensuring that only truly exceptional cases would be brought before it.
Gluchowski also pointed out that there are existing solutions for handling such disputes; however, he argued that these solutions are ineffective. For example, implementing time-locked features in smart contracts is impractical during emergencies, and introducing a security council, while a partial remedy, carries its own set of risks.
It is worth noting that Gluchowski and the team at zkSync, an Ethereum layer 2 scaling solution developed by Matter Labs, express their willingness to fund further research into this innovative concept.