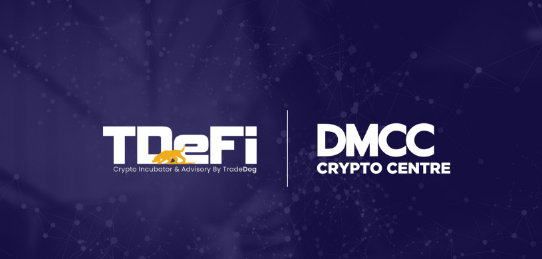 DMCC, the leading free zone and government authority in Dubai for commodities trade and business, along with TDeFi, a global Web3 incubator and consultancy firm, are in the final stages of accepting registrations for the second cohort of a Web3 startup incubator program at the DMCC Crypto Centre.
All applicants will receive special guidance and support from DMCC to formally establish themselves in the DMCC Crypto Centre. Additionally, a select group of successful businesses will have the opportunity to receive $100,000 in liquidity from TDeFi, contingent on meeting specific criteria.
The application window for this opportunity closes on September 1, 2023.
The program, spanning five weeks, is geared towards enhancing participants' expertise in various aspects such as refining business strategies, ensuring compliance with Web3 standards, and effective marketing. The accelerator program will conclude with a fundraising event targeted at venture capitalists, paving the way for the introduction of a fresh wave of innovative Web3 enterprises in Dubai.
Gaurav Dubey, CEO TDeFi, said: "From ideation to developing business scaling strategies, our extensive accelerator programme is designed to prepare nascent Web3 businesses for VC funding rounds and operating efficiently in the real-world. We are excited to partner with DMCC for this second cohort, developing these startups into thriving businesses."
Building upon the success of its inaugural round in March, the second cohort is now in session. In the first round, 15 Web3 businesses successfully completed the accelerator program.
The program offers a rich lineup of more than 20 mentoring sessions led by senior figures in the Web3 industry. These mentors hail from organizations like Coinbase Singapore, StepN, Footprint Analytics, Hacken, Enjin, and others.
Participants in the program will gain valuable insights covering a wide range of topics, from compliance best practices to the intricacies of Token Engineering and Markets Management. This comprehensive learning journey is expected to attract a new wave of Web3 enterprises to Dubai and nurture emerging concepts into thriving businesses under the guidance of experts.
It is worth noting that the DMCC Crypto Centre serves as a comprehensive ecosystem tailored to companies involved in the development of web3 and blockchain technologies, along with associated value-added services.