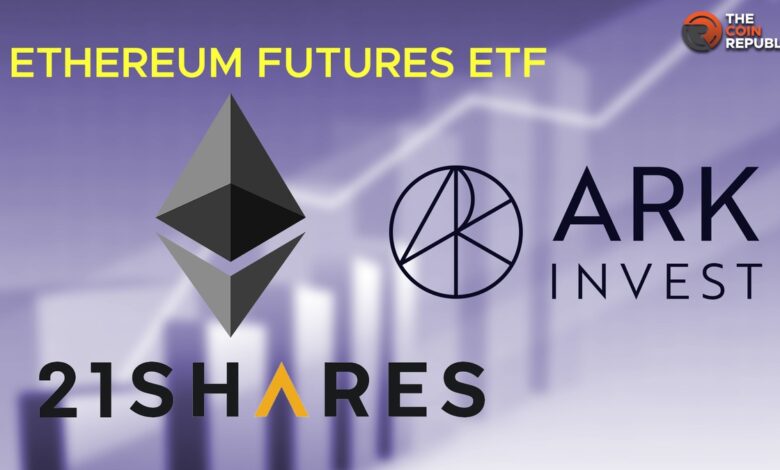 Investment companies ARK Invest and 21Shares have collaborated to submit applications for two Ethereum futures exchange-traded funds (ETFs). This move comes in response to recent reports suggesting that the U.S. securities regulatory authority may soon commence approving such applications.
The two proposed Ethereum futures ETFs, named the "ARK 21Shares Active Ethereum Futures ETF" (ARKZ) and the "ARK 21Shares Active Bitcoin Ethereum Strategy ETF" (ARKY), were detailed in a filing dated August 24th, submitted to the Securities and Exchange Commission.
According to the filing, ARKZ is designed to allocate a minimum of 25% of its total assets into cash-settled Ethereum futures contracts, including those traded on the Chicago Mercantile Exchange (CME). In contrast, ARKY will encompass both Bitcoin and Ethereum futures contracts.
Empowered Funds has been designated as the investment advisor for these two Ethereum-related products. It's worth noting that ARK Invest and 21Shares previously collaborated to launch a spot Bitcoin ETF in 2021.
While their earlier attempts to secure approval for a Bitcoin spot ETF were rejected by the SEC in March and January 2022, they filed a new application for such an ETF in April. Responding to concerns raised by the SEC, many applicants, including ARK 21Shares, have now included surveillance sharing agreements in their applications.
Additionally, these investment firms are awaiting the regulatory decisions on other Bitcoin-related ETFs, such as the Ark 21Shares Active Bitcoin Futures ETF (ARKA) and Ark 21Shares Active On-Chain Bitcoin Strategy ETF (ARKC).