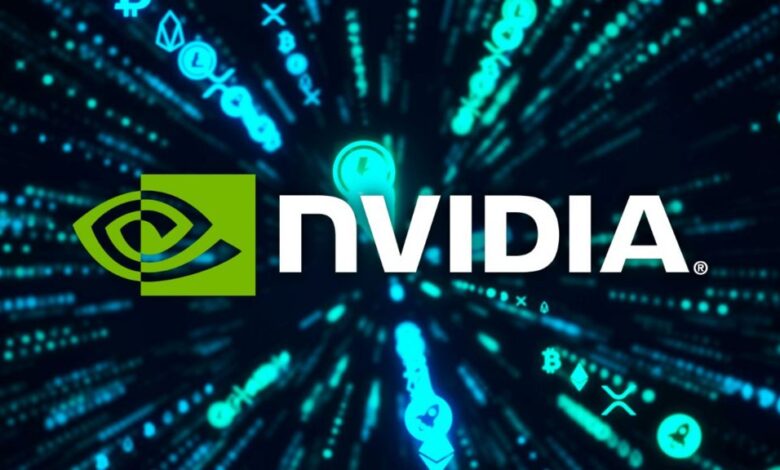 In a recent article by Scott Chipolina, Financial Time's digital assets correspondent, Nvidia's journey in the world of cryptocurrencies and artificial intelligence (AI) unveils a significant shift in priorities.
Initially, Nvidia found itself at the intersection of digital assets and global chipmaking, particularly in cryptocurrency mining. Miners played a pivotal role in validating transactions on blockchains like Bitcoin, using Nvidia's specialized graphics processing units (GPUs) for their high computational capabilities. This demand from crypto miners surged in 2017, although it posed some challenges for Nvidia.
GPUs have been used in the mining process for years, simply because they were more efficient than their immediate counterparts. Today, GPUs, too, have been rendered obsolete in crypto mining by highly-efficient application-specific integrated circuits (ASICs). But for certain tokens, GPUs are still an efficient way to mine.
In 2020, Nvidia faced charges from the Securities and Exchange Commission due to inadequate disclosure of crypto mining's impact on its gaming business. By May 2021, the company began redirecting its graphics card output away from crypto miners and back to gamers.
However, the landscape changed as the clamor for AI chips grew. Nvidia's success in AI led the company to express its real sentiments about crypto. Michael Kagan, Nvidia's chief technology officer, stated, "I never believed that [crypto] is something that will do something good for humanity…AI does."
While Nvidia moved on to prioritize AI, crypto miners were left reevaluating their strategies. Some explored the cloud computing trend, while others found alternative revenue streams, including being paid not to mine Bitcoin in certain regions. AI, with its increasing demand, offered a new opportunity.
Now, Nvidia faces high demand as it caters to AI needs, and some crypto mining companies have shifted their priorities toward servicing the AI market instead. The rebranding of mining companies and the potential repurposing of GPUs once used for crypto mining signify a changing landscape.
However, it's worth noting that Bitcoin is no longer mined on GPUs. Ethereum's shift of its consensus algorithm from proof-of-work (PoW) to environment-friendly proof-of-stake (PoS) resulted in a sizeable decrease in demand for GPUs and hit manufacturers such as Nvidia. GPUs are no longer needed on a mass scale for mining Bitcoin.
As the competition for the latest tools intensifies, it may further centralize the mining business, potentially leaving it in the hands of a select few who can acquire GPUs in bulk, especially from sellers who are no longer enthusiastic about the value crypto mining brings.