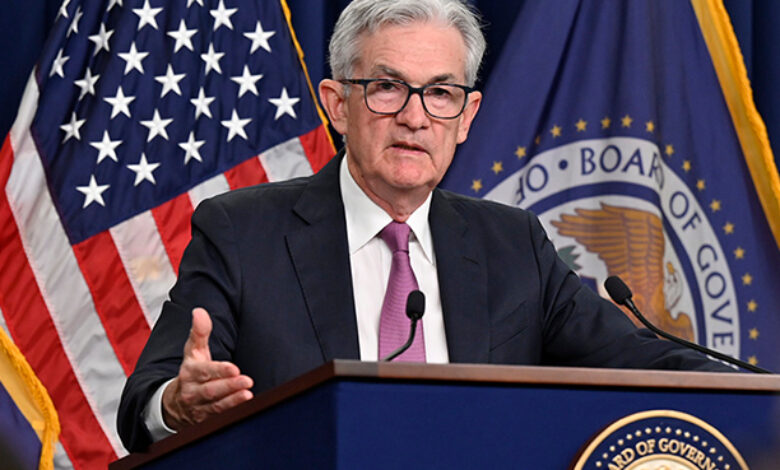 Federal Reserve Chair Jerome Powell delivered a speech at the Kansas City Fed's annual economic symposium in Jackson Hole, Wyoming, where he hinted at potential challenges for borrowers. Powell emphasized that additional interest rate hikes are still under consideration, and interest rates might remain elevated for a longer duration than anticipated. The Fed's decision, he stressed, would depend on economic growth and labor market conditions.
Inflation Concerns and Policy Stance
While inflation had somewhat decreased from its peak, Jerome Powell expressed concerns about its persistently high level. He noted the Fed's willingness to raise rates further if necessary, maintaining a restrictive policy until they are confident that inflation is moving toward their target.
Although Powell's speech didn't outright advocate for more rate hikes, it provided a balanced assessment of inflation's recent trajectory and the risks it posed to the Fed's objectives. Financial markets initially reacted with uncertainty, and US stocks fluctuated.
In July, the Fed had raised its benchmark lending rate by a quarter point to the highest level in 22 years, reflecting concerns about the economy's robust performance potentially fueling inflation. There was a division among officials, with some favoring more rate hikes and others concerned about the economic consequences of further tightening.
Market Reactions to Jerome Powell's Speech
Jerome Powell acknowledged progress in inflation reduction, citing the Fed's preferred inflation gauge's recent data. However, he reaffirmed the 2% inflation target, which remains unchanged, at least for the time being. Some economists have suggested alternative inflation goals, but Powell maintained the current target.
Regarding the debate over the "neutral rate of interest," Powell indicated that higher interest rates might be restraining economic growth but remained uncertain about the precise level of monetary policy restraint. He hinted at the possibility of more rate hikes but also acknowledged the uncertainty surrounding the Fed's future actions.
In response to Powell's speech, Bitcoin's price briefly dipped below $26,000, reflecting investor concerns about the Fed's commitment to containing inflation and raising interest rates further. The broader cryptocurrency market also experienced modest losses in line with Bitcoin's movements. The bond and stock markets saw initial declines but later rebounded, with expectations of higher fed fund rates in the coming months.
Overall, Powell's speech highlighted the Fed's cautious approach to managing inflation and the uncertainty surrounding future policy decisions, impacting various financial markets, including cryptocurrencies.