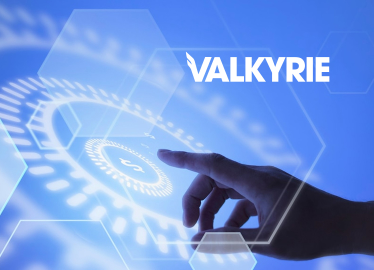 Asset management company Valkyrie has submitted an application to the United States Securities and Exchange Commission (SEC) for an exchange-traded fund (ETF) focused on Ether (ETH) futures.
This recent filing builds upon Valkyrie's earlier initiative to modify its investment strategy for a Bitcoin (BTC) futures ETF to align with regulatory requirements.
As outlined in the application documents dated August 16, the proposed ETF will not directly invest in Ether itself. Instead, it aims to acquire a selection of ETH futures contracts. Ether functions as the native cryptocurrency of the Ethereum blockchain, facilitating decentralized peer-to-peer transactions within its network.
The submitted document acknowledges that the classification of Ether can vary, considering its role in specific transactions. Depending on context, Ether could be viewed as a currency or digital commodity. The document further highlights Ether's usage as a medium of exchange or a unit of account. However, it notes that while Ether is accepted by a number of retailers in the U.S. and international markets, its application in commercial and retail payments is relatively limited due to volatility. Moreover, Ether is also considered a store of value, despite experiencing notable price fluctuations over time.
Apart from investing in Ether futures, the ETF plans to allocate its remaining assets into cash, cash-equivalent instruments, or high-quality securities. These securities include U.S. government-issued bills, notes, bonds, money market funds, and corporate debt securities.
Valkyrie's ETF proposal stipulates that the investment in Ether futures contracts will be capped at 8,000 contracts per month, in adherence to position limits established by the Chicago Mercantile Exchange. These futures contracts entail standardized agreements for the future purchase or sale of an asset at a specific predetermined price. Should the ETF be approved, investors will have the opportunity to speculate on future Ether prices through this investment vehicle.
It is worth noting that several other prominent asset management firms, including Grayscale, VanEck, Bitwise, Volatility Shares, and ProShares have also submitted applications for Ether futures ETFs catering to U.S.-based clients.
This flurry of applications reflects the anticipation of U.S. regulatory bodies greenlighting a Bitcoin ETF in the near future. Numerous investment firms, including major players like BlackRock and Fidelity, are seeking regulatory approval to offer such ETFs in the United States.