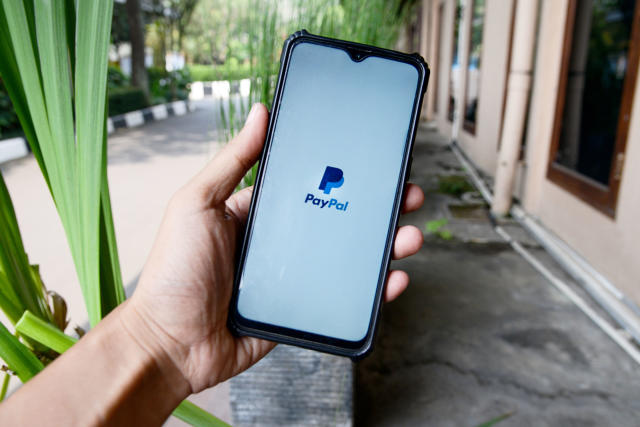 PayPal has finally unveiled its new stable coin, PYUSD. However, individuals looking to exploit the new announcement have swiftly emerged, including potential fraudsters, all attempting to capitalize on the situation by introducing their own imitative tokens.
Based on data collected by DexScreener, a decentralized exchange scanning tool, a multitude of around 30 fresh token pairs with the "PYUSD" label have materialized within the initial 16-hour window subsequent to the announcement.
These mimic tokens have been generated across various blockchain networks, encompassing Binance Smart Chain, Ethereum, and Coinbases' recently introduced layer 2 technology, Base.
It's worth emphasizing that the authentic PayPal USD token was established back in the prior November and can be validated through the provided contract address.
PayPal made it explicit that the PayPal USD token was solely meant for transfers between authenticated PayPal accounts and compatible wallets. As a result, the probability of any tokens with an identical label listed on platforms like UniSwap or other decentralized exchanges being genuine is exceedingly low.
Remarkably, the most significant counterfeit variant of the PYUSD token, originating from the Ethereum network, has garnered a substantial trading volume of $2.6 million within mere moments of PayPal's stablecoin launch announcement.
According to Cointelegraph, despite experiencing an astonishing surge of over 30,000% within the initial eight hours, the token's value has subsequently plummeted by more than 66% from its peak performance.
A specific token has taken a somewhat lighthearted approach in response to PayPal's stablecoin, adopting the moniker "PepeYieldUnibotSatoshiDoge." This deceptive token has managed to achieve a remarkable increase of over 3,000% in the past four hours.
It's important to highlight that a significant portion of the counterfeit PYUSD tokens listed are likely designed as "honeypots." This implies that once an investor acquires the token, they become unable to sell it, essentially surrendering their cryptocurrency. Often, investors remain unaware that they have encountered a honeypot until they attempt to divest their holdings, unless they possess the ability to personally assess the underlying smart contracts.
Speculators with a penchant for risk-taking are recognized for hastily creating new meme coins to leverage ongoing trending narratives and developments.