Companies
Global News
Tether's Bold Step into Bitcoin Mining and Lawsuit Dismissal, A Double Win for the Ecosystem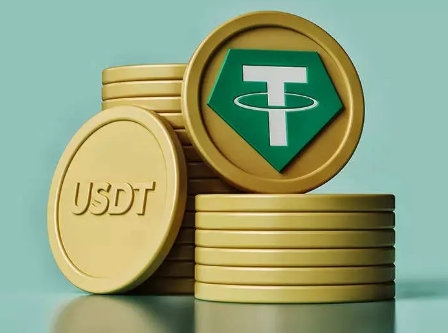 Tether developers are preparing to launch groundbreaking JavaScript libraries designed to streamline the transmission of commands and signals to the Bitcoin (BTC) network.
The upcoming libraries aim to optimize mining operations by supporting various mining hardware such as WhatsMiner, AvalonMiner, and Antminer.
Paolo Ardoino, the Chief Technology Officer of Bitfinex and Tether, revealed in a post on X that certain parts of the mining software might be made available on open-source platforms in the future.
The primary objective of Tether's BTC mining software is to enhance the overall management of mining capacity and increase operational efficiency.
Ardoino emphasized his significant contribution to Moria, a mining farm orchestration tool, highlighting that all recent advancements are implemented using Holepunch technology.
In a previous post, he shed light on Moria's functionality, emphasizing its ability to facilitate secure, streamlined, and cost-effective communication among various components within the BTC mining ecosystem.
Ardoino elaborated on a novel system where each miner possesses a unique public/private key, ensuring encrypted and secure data transmission using hyper cores, while commands are received through hyper swarms.
This approach simplifies firewall configuration, increases resilience to failures, allows easy replication across different locations, and promotes better maintainability and modularity compared to previous methods.
It is worth noting that despite facing legal and regulatory challenges, Tether has maintained its involvement in the cryptocurrency mining industry.
After expressing their commitment to allocating a specific portion of their monthly profits towards acquiring BTC, the company announced its investment in energy production and sustainable BTC mining in Uruguay, collaborating with a local firm. In fact, Uruguay is well-known for its robust infrastructure in the renewable energy sector, with almost all of its electricity sourced from renewable resources due to its abundant natural assets.
In addition to the recent advancements in Bitcoin mining, there is another positive development for the Tether and Bitfinex ecosystem – the dismissal of a lawsuit filed against them.
Apparently, both companies were facing a class action lawsuit, which was presided over by Chief Judge Laura Taylor Swain of the U.S. District Court for the Southern District of New York. However, the ruling stated that the plaintiffs lacked sufficient evidence to proceed with the case to the next stages.
This news comes as a significant relief for the two companies, as they can now put another legal burden behind them. The plaintiffs, Matthew Anderson and Shawn Dolifka, had made allegations against Tether and Bitfinex related to the USDT token, a stablecoin issued by Tether.
The case revolved around questioning the backing of the USDT token in 2021. Nevertheless, the judge found that the plaintiffs failed to present any "plausible allegations of injury" against Tether and Bitfinex and also lacked evidence that the USDT had any diminished actual value.