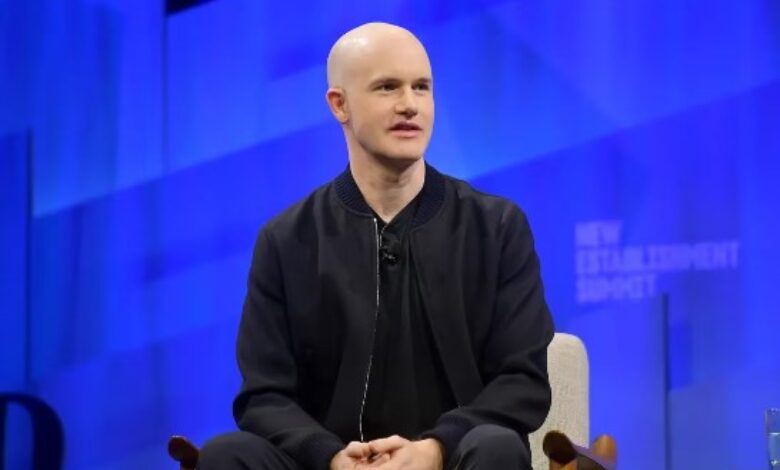 Brian Armstrong, Coinbase CEO, has reportedly expressed mixed views on the cryptocurrency exchange's plans amid regulatory uncertainty in the United States.
An August 4 report from the Financial Times stated that Armstrong said Coinbase was "staying in the United States" despite other crypto firms considering leaving the country due to potential legal action from federal regulators. Coinbase is currently facing a lawsuit from the U.S. Securities and Exchange Commission (SEC) and scrutiny from 10 state regulators who issued cease and desist orders on the exchange's staking services.
While Armstrong asserted that leaving the U.S. was "not even in the realm of possibility right now", he had previously mentioned at a fintech event in London in April that the exchange might contemplate relocating its headquarters to a more crypto-friendly country due to the lack of regulatory clarity. However, later, he reassured shareholders that Coinbase was "100% committed" to the U.S. market in the long term.
In a recent tweet, the Armstrong shared insights from a meeting with the SEC, expressing the company's ongoing commitment to advocate for a transparent regulatory framework for cryptocurrencies in the United States. He emphasized the significance of staying at the forefront of this transformative technology to modernize the financial system. The CEO stressed the importance of regulators establishing clear policies before enforcing them, rather than initiating enforcement without well-defined rules.
The SEC filed a lawsuit against Coinbase on June 6, after the exchange received a Wells notice from the regulator for allegedly offering unregistered securities. Coinbase's legal team responded on August 4, filing a motion to dismiss the lawsuit, arguing that the commission had violated due process and abandoned its own previous interpretations of the securities laws.
The outcome of the SEC's case against Coinbase could have significant implications for crypto firms operating in the United States. A federal judge recently ruled in the commission's lawsuit against Ripple that XRP was mostly not a security by SEC standards, a ruling that has been cited by lawmakers and legal experts, including Coinbase's chief legal officer Paul Grewal, in defense of other crypto companies.