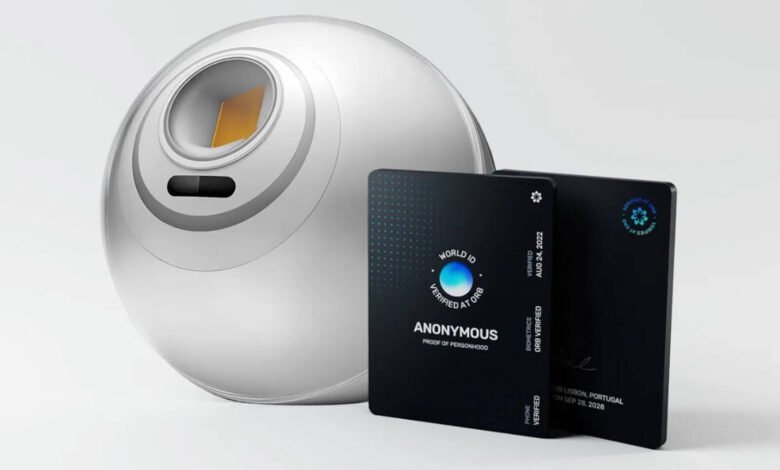 France's watchdog, Commission Nationale de l'Informatique et des Libertés (CNIL), stated on Friday that it is aware of ChatGPT-founder Sam Altman's Worldcoin project and expressed doubts about the legality of its biometric data collection.
Less than a week after its launch, the Worldcoin crypto project is already under scrutiny by European regulators over its reliance on an eye scan to verify a user's identity, France's data protection agency said.
The controversial project, launched on Monday, requires users to provide iris scans in exchange for a digital ID and, in certain countries, free cryptocurrency. According to its website, Worldcoin has already attracted 2.1 million users, with sign-up sites established worldwide where people can get their faces scanned using a shiny spherical "orb."
Using eye scans, it tries to solve one of the main challenges facing the crypto industry: a level of anonymity so high that makes it vulnerable to scams and spam bots — which AI threatens to make exponentially worse.
Following the launch, Britain's data regulator also announced plans to investigate Worldcoin. Responding to a Reuters inquiry about the project, France's Watchdog expressed skepticism about the legality of the data collection and the conditions for storing biometric data.
In response to investigations, CNIL revealed that the Bavarian state authority in Germany has jurisdiction and is conducting the investigation with support from CNIL.
The Worldcoin Foundation, a Cayman Islands-based entity describing itself as a "steward of the Worldcoin protocol," asserted that the project is designed to protect individual privacy and complies with all laws and regulations governing personal data processing in the markets where it operates. The project is supervised in the European Union by the Bavarian State Office for Data Protection Supervision.
While the Worldcoin Foundation stated its commitment to meeting regulatory requirements, it also mentioned its willingness to cooperate with governing bodies in providing more information about its privacy and data protection practices.