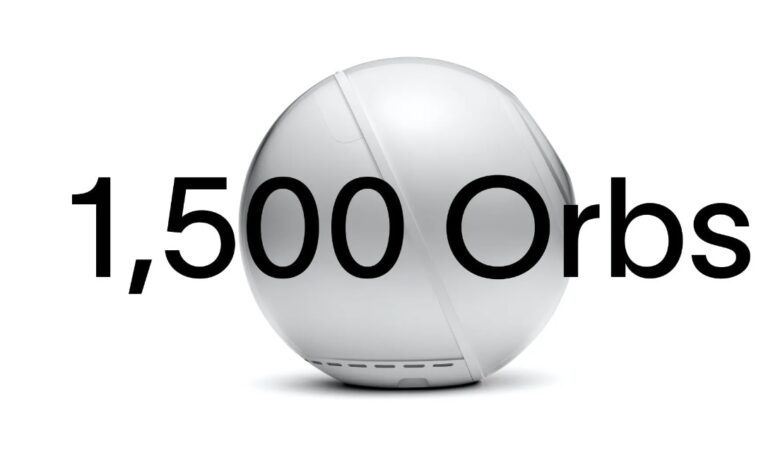 As the world witnesses rapid advancements in AI technology and its widespread adoption, the necessity for robust privacy-preserving proof of personhood online has never been more crucial. In response to this imperative need, Worldcoin is making significant strides to democratize digital identity verification through its revolutionary World ID protocol, powered by the Worldcoin ecosystem.
Dramatic Expansion of World ID Access with 1.5K Orbs:
Worldcoin is set to empower individuals globally with expanded access to World ID, marking a pivotal moment in the project's journey. The initiative involves the deployment of 1.5K Orbs across more than 35 cities worldwide during the summer and fall.
Over the last six months of its beta phase, the Worldcoin project has successfully verified the uniqueness and humanness of over 40,000 individuals per week. With the availability of 1.5K Orbs, the sign-up capacity will increase by more than fivefold, welcoming millions of new users to join the existing 2 million World ID holders.
Empowering Secure and Privacy-Preserving Verification with Orb:
Central to the World ID protocol is the Orb—a revolutionary custom biometric imaging device originally developed by Tools for Humanity (TFH). The Orb plays a vital role in verifying humanness and uniqueness in a secure and privacy-preserving manner, ensuring the authenticity of digital identities.
Individuals with a World ID-compatible wallet, such as TFH's World App, can seamlessly sign up for World ID by visiting a Worldcoin Operator location or a community specialist to access an Orb.
Global Reach of Orbs – 35+ Cities in 20+ Countries:
Worldcoin's vision for an inclusive and accessible digital identity ecosystem is manifested through the wide availability of Orbs across five continents. As of now and throughout 2023, individuals can find Orbs in 35+ cities across 20+ countries, spanning Africa/Middle East, Americas, Asia, and Europe.
For Dubai, individuals may visit Crypto Oasis offices, Innovation Hub, Gate C, Floor 1, Office 176, DIFC, and claim their World ID.
For specific cities where Orbs are currently available or will become accessible by the end of the year, individuals can find more information and make reservations via the World App or the official Worldcoin Twitter account.