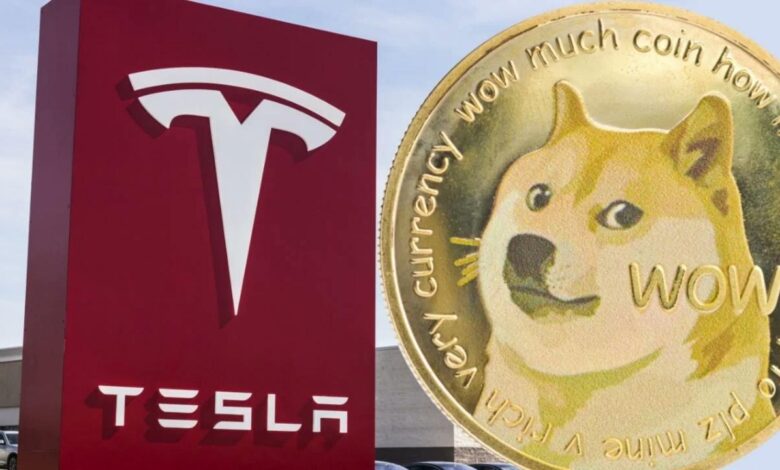 On Thursday, reports emerged that Tesla, the renowned electric car manufacturer, had eliminated Bitcoin (BTC), the world's largest cryptocurrency, from its payment page source code. Surprisingly, Dogecoin (DOGE), the popular meme-based cryptocurrency, remained as a payment option in the code. While rumors of these changes circulated within the crypto community, Tesla has yet to make any official announcement regarding its decision.
Wu Colin, a reporter, previously confirmed that both BTC and DOGE had been present in Tesla's payment page source code since January 2023. Even when Tesla discontinued its service to accept payments in BTC, the code carrying both cryptocurrencies was not removed. However, it appears that Tesla has now opted to retain DOGE alone as a payment option, a move that surprised many in the crypto community.
The choice to ditch Bitcoin in favor of Dogecoin aligns with CEO Elon Musk's well-known affinity for the meme-based cryptocurrency. Musk has frequently shown support for DOGE across various platforms, contributing to its popularity and mainstream acceptance.
On the other hand, this move may be expected as very few investors would be willing to buy a depreciated asset like Tesla using an appreciated asset like Bitcoin.
Despite the removal of BTC as a payment option, Tesla's Bitcoin holdings have remained stable during the second quarter of 2023. The automaker continues to hold approximately $184 million worth of Bitcoin, maintaining this figure for the past three quarters.
Bitcoin, on the other hand, has displayed some positive signs in the market. After an extended period, its price managed to trade above the $30,000 level, exhibiting a nearly 10% increase in value over the last 90 days. At the time of reporting, BTC was trading at an average price of $29,799, with a 24-hour trading volume of approximately $13.5 billion.
Tesla's strategic move towards embracing Dogecoin and its ongoing retention of Bitcoin holdings has captured the attention of the crypto community, stirring discussions about the company's future crypto-related ventures. While no official statement has been released, the crypto world eagerly anticipates further updates from Elon Musk and Tesla regarding their crypto payment policies and potential developments in the space.