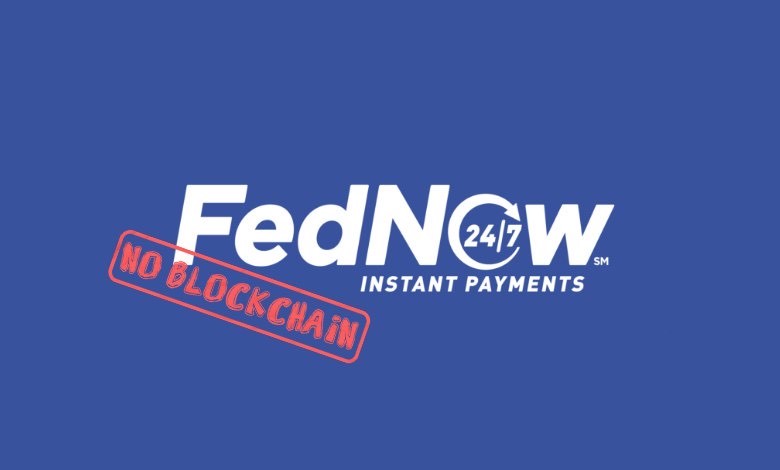 The recent launch of the FedNow Service by the U.S. Federal Reserve has been celebrated as a significant advancement in modernizing the payment system for individuals and businesses in the United States. However, despite attempts by the crypto community to capitalize on this development, it is crucial to recognize that blockchain is not used in the project. Several challenges in governance, compliance, and other critical areas must be addressed before they can be considered on par with the FedNow Service.
FedNow: Revolutionizing Modern Payments
The FedNow Service is a pioneering platform that enables instant payments for users through their depository institution accounts. With its interbank clearing and settlement capabilities, the service offers near-real-time fund transfers, available 24x7x365, even on weekends and holidays. Security is a top priority, ensuring payment integrity and safeguarding data.
No Melal Blockchain, Ripple or Stellar in FedNow Service:
It is essential to clarify that the FedNow Service is not a digital currency, as emphasized by the Federal Reserve. Rather, it serves as a payment service for banks and credit unions, facilitating fund transfers for their customers, similar to other Federal Reserve payment services like Fedwire and FedACH. While there has been media attention surrounding the announcement of FedNow's integration with Metal Blockchain on May 11th, it is important to note that this integration has not occurred, nor has it taken place with other Protocols such as Ripple or Stellar.
The Long Road Ahead for Blockchain and Cryptocurrencies:
Despite the excitement surrounding blockchain and cryptocurrencies, it's essential to acknowledge that they encounter several critical challenges that currently hinder their seamless integration into real corporate operations. One of the most prominent concerns revolves around governance and compliance issues. To ensure a smooth and successful journey into the corporate world, it is crucial to establish a robust governance framework. This framework will provide the necessary stability and legal certainty, allowing these technologies to thrive within established corporate environments. By addressing governance and compliance proactively, we can pave the way for their long-term viability and effectiveness.
Cross-Border Payment Settlement:
Traditional Bridges Versus Cryptocurrencies While there has been speculation about the potential use of blockchain and cryptocurrencies as settlement layers for cross-border payments, recent developments indicate a different trend. Many countries have chosen to build bridges within their existing banking systems to facilitate cross-border transactions using their native currencies. Examples include agreements between UAE/India, as well as China/India or China/Russia, highlighting the continued dominance of traditional financial infrastructures in this domain.
The launch of the FedNow Service marks a significant milestone in the evolution of modern payment systems, highlighting the vital aspects of efficiency, security, and neutrality. However, it is important to acknowledge that despite this association, blockchain and cryptocurrencies are not yet immediately ready for full integration into real corporate operations. As a community, we must address critical challenges in governance, compliance, and regulatory aspects to demonstrate their potential for handling complex financial operations at a larger scale. While blockchain and cryptocurrencies hold promise for the future, taking measured steps and making continuous improvements will help us match the stability and trustworthiness of established payment systems like FedNow. With dedication and collective effort, we can unlock the true potential of blockchain and cryptocurrencies in the corporate world.