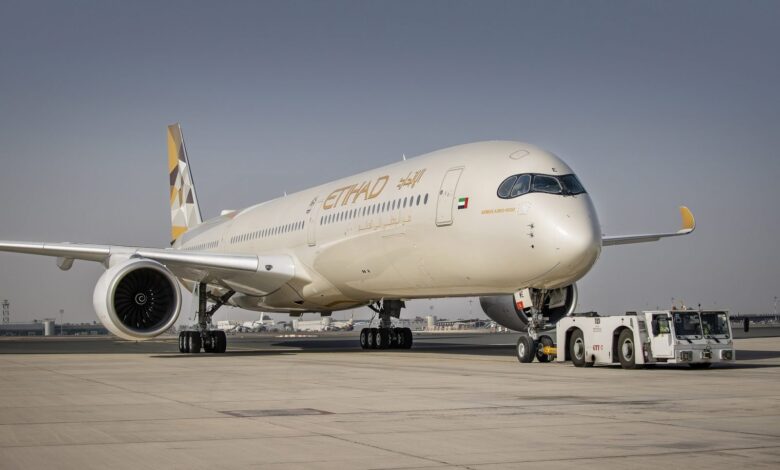 Etihad Airways, an internationally renowned airline established by UAE President Sheikh Khalifa bin Zayed Al Nahyan, is venturing into the world of NFTs by introducing its inaugural NFT on the Polygon network. This NFT initiative serves as a unique way for the airline to engage with its customers, offering exclusive blockchain-based services.
Scheduled for minting on August 1, 2023, the Mission Impossible Livery tokens will be limited to 300 in number. Interested parties can acquire the tokens at a holder price of 299 USDC (0.156 ETH) or a non-holder price of 349 USDC (0.18 ETH).
One of the significant benefits of owning the NFT is gaining Etihad silver tier status for 12 months, which grants exclusive privileges like special check-ins at the airport and a 25% bonus on all Etihad Airways flights, among others. Additionally, NFT holders will have access to the Etihad NFT Virtual Club.
Etihad Airways has devised an intriguing incentive for token holders, allowing them to stake their NFTs to earn guest miles, providing opportunities for free travel. Moreover, holders can purchase customized merchandise from Etihad Web3 partners. The rewards for NFT holders extend to obtaining limited-edition Mission Impossible livery models, Manchester City Jerseys, and Aircraft models.
Etihad's journey into the Web3 world commenced in 2019 when it collaborated with Winding Tree, a Swiss blockchain startup, to enhance its internal information systems. Winding Tree, operating as a decentralized business-to-business marketplace on the Ethereum blockchain, has been instrumental in supporting Etihad's distribution system.
Building on its prior Web3 experience, Etihad launched its first NFT project, EY-ZERO1, three years later. The collection consists of ten 3D aircraft models, each featuring unique Etihad Airways Boeing 787 Dreamliner liveries. As a tribute to the airline's establishment year, there will only be 2003 limited-edition collectibles available for purchase.
By embracing NFT technology and innovative partnerships, Etihad Airways is further enhancing its customer offerings and embracing the digital transformation in the aviation industry.