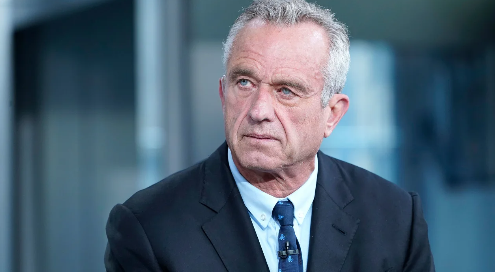 During a Heal-the-Divide PAC event on July 19, Democratic presidential candidate Robert F. Kennedy Jr. pledged a gradual approach to back the United States dollar with various "hard currencies," including gold, silver, platinum, and Bitcoin (BTC), if he becomes president. He believes that this backing could effectively stabilize the American economy.
Kennedy envisions a step-by-step process, starting with a small percentage, around 1%, of issued T-bills backed by hard assets like gold, silver, platinum, or Bitcoin. Depending on the success of this plan, he would consider adjusting the level of backing for the dollar accordingly.
Furthermore, the presidential candidate announced his intention to exempt Bitcoin to U.S. dollar conversions from capital gains taxes. According to Cointelegraph, he believes this exemption would encourage investments and incentivize businesses to thrive in the United States rather than relocating to cryptocurrency-friendly jurisdictions such as Singapore or Switzerland.
In summary, Kennedy aims to implement a strategy that gradually supports the U.S. dollar with hard currencies and Bitcoin, which he believes will bolster the American economy and bring financial stability and prosperity to the nation.
Following his appearance at Miami's Bitcoin 2023 conference on May 19, Robert F. Kennedy Jr. has made further statements endorsing Bitcoin. During the conference, he declared that he would gladly accept political campaign contributions in the form of Bitcoin.
However, a recent investment disclosure on July 9 revealed that Kennedy himself holds up to $250,000 worth of Bitcoin, contradicting his previous claims where he denied any involvement with the cryptocurrency.
In the realm of presidential candidates, Kennedy is not alone in making ambitious commitments related to cryptocurrency.
On July 14, Republican presidential hopeful and Florida Governor Ron DeSantis vowed to prohibit central bank digital currencies (CBDCs) if he becomes president. DeSantis firmly stated that, from his first day in office, he would put an end to the possibility of introducing CBDCs in the United States.