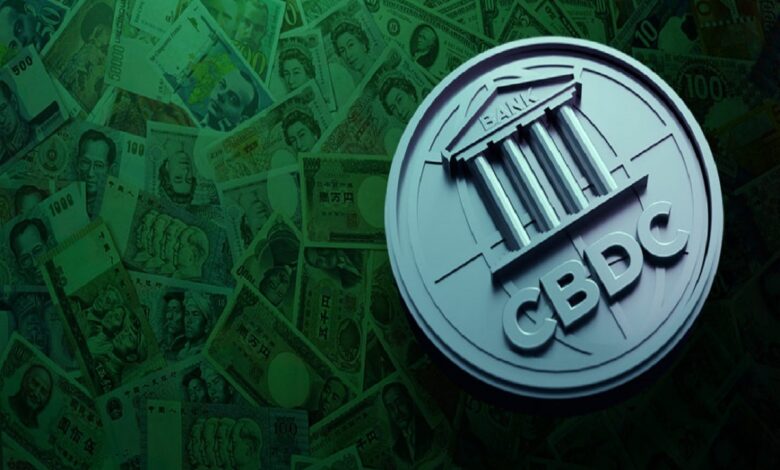 A recent report reveals that Central Bank Digital Currencies (CBDCs) are experiencing a surge in popularity, with 109 countries actively investigating or engaging with them at various stages of development as of the previous month.
According to the study conducted by UK-based financial news platform Finbold, 45 countries are currently involved in research, 32 are in the development phase, and 21 are conducting pilot explorations of CBDCs. Notably, eleven countries have already launched their CBDC projects, while two countries have decided to discontinue their involvement.
The report highlights that the number of countries in advanced stages of exploring CBDC development reached its peak in June, with 64 countries—an increase of 28 percent compared to May of the previous year. In June 2021, the total stood at 41 countries.
According to the report, the concern that the rise of cryptocurrencies and stablecoins poses a threat to national currencies has become a significant catalyst for the development of Central Bank Digital Currencies (CBDCs).
The report states, "CBDCs address this challenge by enabling central banks to adapt to the digital revolution." CBDCs represent the digital version of a country's currency issued by its central bank. While they share similarities with cryptocurrencies, their value is backed and fixed by the monetary authority, aligning with the fiat currency of the respective country.
CBDCs are anticipated to bridge the gap between the volatile cryptocurrency market and traditional currencies. They offer the potential to mitigate the risks associated with cryptocurrency usage and provide a stable medium for the exchange of digital assets.
Blockchain technology, characterized by its cryptographic linking of transactions in a growing digital chain, serves as a fundamental component of Central Bank Digital Currencies (CBDCs). This technology ensures secure communication and establishes a transparent ledger for real-time transaction recording.
A report from Citi Global Perspectives and Solutions suggests that by 2030, up to $5 trillion could transition into newer digital currency formats like CBDCs and stablecoins, with approximately half of this amount potentially associated with distributed ledger technology or blockchain.
Governments are also leveraging CBDCs to enhance the efficiency and security of both retail and large-value payment systems, as outlined in the Finbold report. CBDCs have the potential to enhance cross-border payment efficiency and mitigate counterparty credit risk, offering benefits in terms of transaction speed and risk management.
According to the report, this shift towards Central Bank Digital Currencies (CBDCs) can yield multiple benefits, including cost reduction for central banks, improved traceability to combat issues like tax evasion and illicit transactions, and enhanced security in fund transportation and payments.
In response to the growing significance of CBDCs, several governments and central banks have taken proactive measures to establish frameworks for their integration into their respective economies.
In March, the UAE Central Bank initiated the implementation of its digital currency strategy called Digital Dirham, aiming to prepare the country's financial infrastructure for the future. To support this initiative, the Central Bank entered into an agreement with G42 Cloud, based in Abu Dhabi, and R3, a digital finance services provider. G42 Cloud will serve as the infrastructure provider, while R3 will offer the necessary technology for the successful implementation of the CBDC.