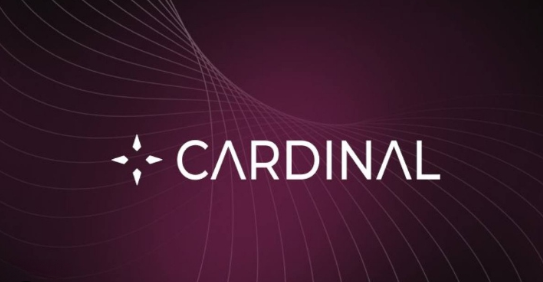 Solana's Cardinal protocol is ceasing its activities due to economic circumstances, approximately twelve months after securing $4.4 million in funding to enhance the functionality of nonfungible tokens (NFTs).
A Twitter announcement states that individuals should withdraw their funds by August 26.
Cardinal Labs was a provider of foundational elements that specifically catered to the facilitation of NFT applications on the Solana network.
Their offerings included protocols and software development kits (SDKs) for various purposes such as staking, rentals, subscriptions, royalties, and trading.
As per the designated timetable, certain operations will be suspended on July 19, encompassing the creation of staking pools, token management, NFT rentals and extensions, social media account handles, as well as new deposits.
It is essential for individuals to finalize their withdrawals by August 26, which marks the conclusion of the two-month notification period.
The Cardinal team expressed their efforts to navigate through a highly challenging economic landscape since they initiated their project 18 months ago. They acknowledged that, like many others, they have faced significant obstacles.
While NFT-based products have gained some traction, they emphasized that these products have been primarily confined within the crypto maximalist community.
In July 2022, Cardinal successfully raised $4.4 million in a seed funding round. This round was co-led by Protagonist, a crypto venture firm, and Solana Ventures, along with contributions from Animoca Brands, Delphi Digital, CMS Holdings, and Alameda Research, the sister company of the now-defunct crypto exchange FTX.
According to Cointelegraph, a spokesperson for Cardinal clarified that Alameda's investment was only a small portion of the total funding and did not contribute to the financial difficulties faced by the protocol.
Additionally, Cardinal secured $750,000 in pre-seed funding from Neo Ventures in 2021. Overall, over the span of 18 months, Cardinal managed to raise a total of $5.2 million in funding. As of July 2022, the protocol had over 65,000 NFTs staked on its platform.
Despite the challenging circumstances, the NFT market appears to be gradually maturing.
According to a recent report by DappRadar, the NFT market experienced a strong start in the first quarter of 2023, making it the best quarter since the second quarter of 2022.
Although trade volume decreased in March, overall market performance remained robust due to fierce competition among NFT marketplaces.