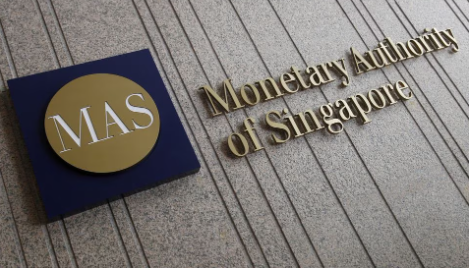 The Monetary Authority of Singapore (MAS) has presented a comprehensive document that introduces a structured plan for creating open and interconnected systems for digital assets.
The report, titled "Enabling Open & Interoperable Networks," is the result of a collaborative endeavor between MAS and experts from the Bank for International Settlements' Committee on Payments and Market Infrastructure (CPMI). It also incorporates contributions from various financial institutions.
In addition to outlining the plan, the report delves into the implementation of CPMI-IOSCO principles, which govern financial market infrastructures, in the context of evolving digital asset networks.
It draws insights from industry experiments conducted under Project Guardian, an initiative led by MAS in collaboration with the financial sector.
The main goal of Project Guardian is to assess the viability of asset tokenization and Decentralized Finance, while ensuring that emerging digital asset networks conform to international standards that promote safety and efficiency within the financial market infrastructure.
As part of its continuous endeavors, MAS has expanded the scope of Project Guardian to include a wider array of financial asset categories.
To support this expansion, MAS has formed the Project Guardian Industry Group, comprising 11 prominent financial institutions. These institutions will spearhead industry experiments in asset and wealth management, fixed income, and foreign exchange.
In the domain of asset and wealth management, several experiments are currently in progress. HSBC, Marketnode, and UOB have successfully concluded a technical trial involving the issuance and distribution of a digitally native structured product.
This trial demonstrated the potential advantages of reduced costs, faster settlement times, enhanced customization, and broader distribution throughout the structured product chain.
Another trial, led by UBS Asset Management, is exploring the issuance of a Variable Capital Company (VCC) fund directly on digital asset networks.
The aim of this initiative is to improve fund distribution and facilitate better secondary market trading of VCC fund shares, resulting in operational efficiencies for the industry. Moreover, Schroders and Calastone are collaborating to investigate the capabilities of a tokenized investment vehicle that can bundle and release traditional investment securities using VCCs.
Such a vehicle could offer cost-effective investment allocation for both retail and institutional investors while simplifying day-to-day operational processes.
In the fixed income and foreign exchange sectors, trials are underway involving the tokenization of asset-backed securities, bonds, and bank liabilities.
Standard Chartered, in partnership with Linklogis, has developed an initial token offering platform that enables the issuance of asset-backed security tokens listed on the Singapore Exchange.
The trial successfully demonstrated the practicality of utilizing tokenization to provide investors with access to yield-generating tokens linked to cashflows from trade finance and working capital loans.
Additionally, DBS Bank, SBI Digital Asset Holdings, and UBS AG are conducting a trial on repurchasing agreements (repos) using digitally issued bonds. The objective of this initiative is to enhance flexibility, operational efficiency, settlement speed, and cross-border distribution and settlement efficiency for capital market instruments on digital asset networks.
Citi is also involved in a pilot project focused on the pricing and execution of digital asset trades on a distributed ledger. By leveraging ledger data, this project aims to improve post-trade reporting and analytics.
In a significant development, the Japan Financial Services Agency (JFSA) has become the first overseas financial regulator to join Project Guardian, forming a partnership with MAS. This collaboration will facilitate the exchange of knowledge and best practices in digital asset innovation and asset tokenization while ensuring the preservation of financial stability and integrity.
Mr. Leong Sing Chiong, Deputy Managing Director (Markets and Development) at MAS, expressed the institution's cautious approach to cryptocurrency speculation while highlighting the potential for value creation and efficiency improvements in the digital asset ecosystem.
He emphasized MAS's commitment to working collaboratively with the industry to foster responsible and innovative practices.