Global News
Government
NFT
BND Launches NFT Collection to Recruit Cybersecurity Talent, Driving Surge in Value and Trading Activity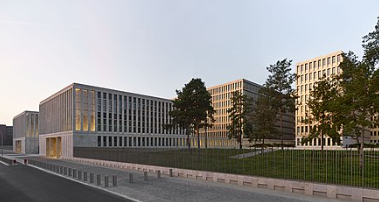 Germany's foreign intelligence agency, the Bundesnachrichtendienst (BND), has initiated an unconventional strategy to attract cyber talent by launching a dog-themed nonfungible token (NFT) collection accompanied by an on-chain treasure hunt.
In early June, the BND introduced the "Dogs of BND" collection, consisting of 999 NFTs featuring BND's guard and security dogs as well as representations of various intelligence roles.
To collect these NFTs, individuals must locate a specific character string shared by the BND on their Instagram account, which directs them to an Ethereum address. By utilizing this information, potential cyber talents can access the collection and qualify for NFT minting.
The Bundesnachrichtendienst (BND) recently engaged in an interview with the German crypto publication BTC-Echo, revealing that the motive behind the creation of the NFT collection and challenge was to scout for cybersecurity talent.
Out of the entire collection, twelve NFTs are currently unavailable for acquisition. The BND has disclosed its intention to introduce more demanding challenges in the future, with these particular tokens serving as rewards.
According to BTC-Echo's report, the BND is contemplating the possibility of organizing a smart contract hacking challenge.
Following the increased attention garnered by the collection, the floor price and trading volumes of the NFTs have experienced a remarkable surge.
Within the span of June 21 to June 22, the floor price surged from 0.000001 Ether (ETH) to 0.052 ETH, equivalent to approximately $100.
However, despite the substantial rise in value, liquidity for the collection remains relatively low. On June 21, the total volume of the collection amounted to approximately 1 ETH, indicating that only around 20 NFTs were sold by collectors.