Global News
Leading Asset Manager WisdomTree Submits Application for Bitcoin ETF, Targeting $87 Billion Market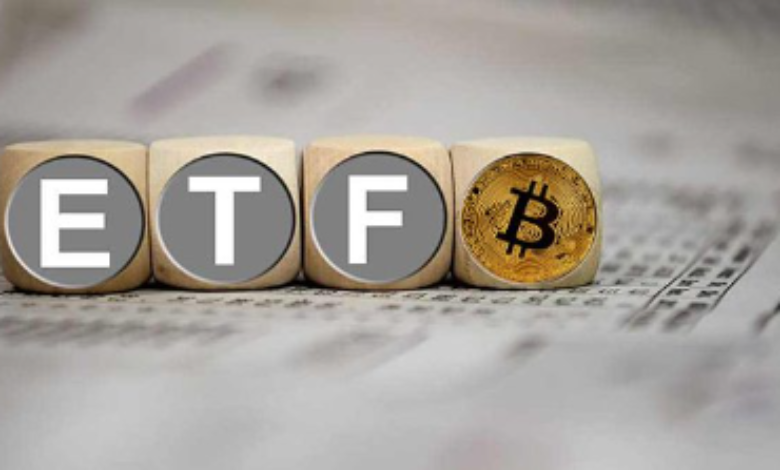 The cryptocurrency market is witnessing renewed interest in Bitcoin exchange-traded funds (ETFs), as several platforms strive to introduce their own versions. However, the crucial hurdle in this process lies in obtaining approval from the Securities and Exchange Commission (SEC).
In a bid to enter the Bitcoin ETF space, WisdomTree Investments, a prominent US asset manager, has joined the race. Recent reports indicate that WisdomTree has submitted an application to the SEC for a Bitcoin ETF named "WisdomTree Bitcoin Trust." The filing reveals plans to list the ETF on the Cboe BZX Exchange, using the ticker symbol BTCW.
WisdomTree's application provides insights into the motivation behind this move. The firm aims to gain exposure to Bitcoin's price fluctuations while considering the operational costs and responsibilities associated with the ETF. To determine the value of the ETF's shares on a daily basis, WisdomTree intends to utilize the CF Bitcoin U.S. Settlement Price, which consolidates trading data from various Bitcoin spot exchanges.
WisdomTree, having faced a setback in 2021 when its previous ETF application was rejected over concerns related to surveillance-sharing agreements and protection against market manipulation, has now reemerged in the ETF competition. The asset manager's decision to reenter the market aligns with BlackRock's recent Bitcoin ETF filing.
The filing by BlackRock for a Bitcoin ETF has sparked interest among numerous firms, leading them to consider entering the Bitcoin ETF market. ETF analysts Eric Balchunas and James Seyffart attribute this increased interest to BlackRock, citing the company's filing as a source of hope for approval.
BlackRock's significant size, esteemed reputation, and influential position in the financial industry contribute to this positive sentiment.
Amidst this growing attention toward Bitcoin ETFs, the price of the leading cryptocurrency stood at $28,813.85, experiencing a daily increase of 7%.
The possibility of regulatory clarity from the SEC could enable numerous players to take action in the cryptocurrency market. The question arises: Why are exchange-traded funds (ETFs) gaining significance, and what implications do they hold for institutional investors?
Fidelity and several other institutions have already embarked on this path, and as they await responses from regulators, it is anticipated that the industry will experience significant growth and prosperity.