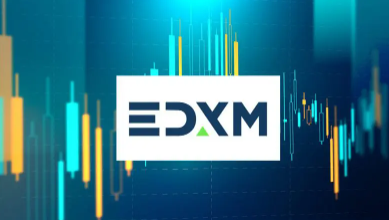 EDX Markets (EDX), with the support of Fidelity Digital Assets, Charles Schwab, and Citadel Securities, has commenced operations in the United States following a nine-month period of technological development, according to the company's announcement on Tuesday.
On LinkedIn, Jamil Nazarali, the CEO of EDX Markets, expressed his pride in the successful launch of their digital asset market and the completion of an investment round with new equity partners. He emphasized that EDX's official launch enables their exceptional team to apply the same principles of competition, transparency, fairness, and safety that investors in traditional assets expect and appreciate to the world of cryptocurrencies.
In September, the establishment of this new cryptocurrency exchange garnered attention due to its partnerships with prominent traditional finance firms such as Fidelity, Schwab, Paradigm, Sequoia Capital, and Citadel, with the latter being Nazarali's previous employer.
EDX Markets has announced the commencement of its digital asset market, accompanied by a fresh infusion of capital from various investors, including Miami International Holdings, DV Crypto, and GTS, among others, according to the company's statement.
This launch comes on the heels of recent news that BlackRock, a prominent asset management firm, submitted documentation to the SEC to establish a spot bitcoin ETF.
What sets EDX Markets apart from other cryptocurrency exchanges is its approach to handling customers' digital assets. Instead of directly safeguarding these assets, the platform requires users to engage with financial intermediaries when buying or selling crypto assets, mirroring the execution of trades on established stock exchanges like the New York Stock Exchange (NYSE) or Nasdaq (NASDAQ).
Regulators appreciate this distinct strategy, as it maintains a clear separation between the exchange and broker dealer functions.
In an interview with CoinDesk, Nazarali, a representative of EDX Markets, noted a growing trend among investors. They prefer to trade through trusted intermediaries, particularly in the aftermath of FTX's disappointing performance as the digital market leader.
The loss of trust in FTX has prompted individuals to turn to well-established firms that have withstood the test of time, providing a significant advantage for EDX Markets