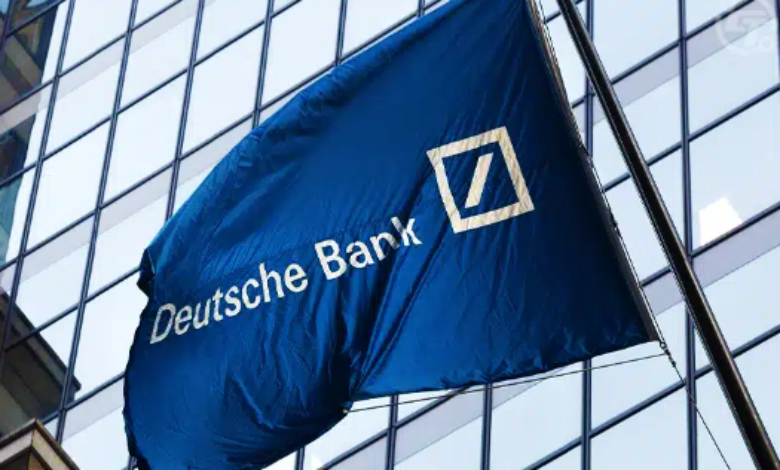 A number of traditional financial institutions have been expanding their range of services by incorporating cryptocurrency products. Deutsche Bank, a Germany-based institution with $1.4 trillion in assets under management, has now joined this growing trend.
The bank has recently submitted an application for a regulatory license that would enable them to provide custody services for assets such as cryptocurrencies. This new endeavor aims to increase the bank's revenue from fees.
Additionally, it aligns with the efforts of Deutsche Bank's investment arm, DWS Group, to enhance their income through offerings related to digital assets.
During a recent conference, David Lynne, the Global Head of Deutsche Bank's Corporate Bank, reportedly expressed their plans:
"We are actively expanding our digital assets and custody business. We have recently submitted our application to BaFin for the digital asset license."
On one hand, BaFin serves as the primary regulatory authority overseeing securities in Germany. On the other hand, Deutsche Bank's Corporate Bank focuses on providing banking services to corporate clients, financial institutions, investors, and issuers.
Recently, significant advancements have taken place in the realm of crypto custody. One notable instance is Ripple's acquisition of Metaco, a Swiss custody firm, with the aim of expanding its global presence and diversifying its range of services. The acquisition was completed through a $250 million investment by the blockchain payments company.
Prior to that, Zodia Custody, the crypto asset custodian operated by Standard Chartered, secured $36 million in funding led by SBI Holdings, a Japanese company. Simultaneously, Nasdaq, an exchange group, is also making efforts to fill the role of a crypto intermediary.
Recent reports suggest that it is actively preparing to launch its own crypto custody services in the coming months. Nasdaq is diligently working on acquiring the necessary technical infrastructure and regulatory approvals, including an application to the New York Department of Financial Services for a limited-purpose trust company charter.
According to Watcher.Guru, other prominent entities, such as BNY Mellon, Fidelity, and BNP Paribas, are also involved in the crypto safekeeping service sector.