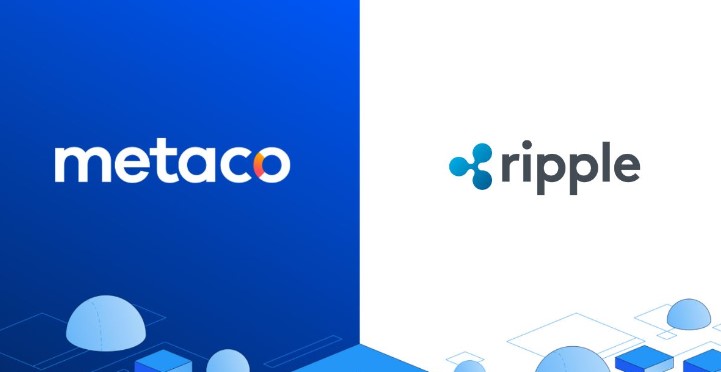 On May 17, Ripple, the company behind the popular payments network and XRP token, made an announcement about its acquisition of Metaco, a Swiss digital asset custodian and tokenization provider.
The acquisition, valued at $250 million, enables Ripple to expand its enterprise offerings to include custody, issuance, and settlement of tokenized assets.
Ripple's developers expressed their optimism about the deal, stating that Metaco will experience accelerated growth by tapping into Ripple's extensive customer base, accessing capital for addressing new demand, and leveraging additional resources to uphold their commitment to banking and institutional clients.
Ripple foresees a booming institutional crypto-custody market, estimating its value to reach $10 trillion by 2030.
Their research reveals that a majority of global finance leaders in financial institutions have plans to adopt crypto-custody solutions within the next three years.
They point out initiatives such as BNY Mellon's crypto-custody management plans and Nasdaq's forthcoming launch of crypto-custody services in the second quarter as examples.
It is worth noting that Metaco, a company established in 2015, is renowned for its flagship product, Harmonize, which serves as an institutional-grade solution for digital asset custody and tokenization infrastructure.
According to Metaco, major financial institutions rely on Harmonize for their operations.
Crunchbase data reveals that before the announcement on May 17, Metaco had successfully secured $20 million in funding across four investment rounds.
Commenting on the new milestone, Adrien Treccani, CEO of Metaco, expressed his excitement via LinkedIn. He wrote, "Today marks a significant milestone as Metaco joins the Ripple family. Our journey, from envisioning the tokenization revolution to becoming a market leader, has been a testament to perseverance and collaboration. With institutions now embracing digital assets, we are thrilled to announce our partnership with Ripple, a company that shares our passion for enterprise utility and global impact. As an independent business unit within Ripple, we will continue delivering value to our clients and partners, empowered by newfound resources. I express my gratitude to the incredible Metaco team and our visionary clients and partners who have been instrumental in shaping the future of market infrastructure. Together, we are poised to unlock new possibilities in the digital asset economy."
Anticipated Release of SEC Hinman Documents to Public
James K. Filan, a defense lawyer and former federal prosecutor, anticipates the release of the highly anticipated Hinman Speech documents to the general public by June 6.
Filan referred to a previous court order as the basis for his expectation.
The Hinman documents pertain to a speech delivered in 2018 by Bill Hinman, the former director of the corporation finance division at the Securities and Exchange Commission (SEC).
In the speech, Hinman essentially asserted that Ether (ETH) should not be classified as a security. These documents contain internal discussions and deliberations within the SEC regarding this speech.
In a series of Twitter posts on May 17, Filan, who has closely followed the SEC vs Ripple case for the past few years, provided an update on the potential timeline for the unsealing of the documents to the public.
Referring to a court order from September 12, 2022, Filan explained that the parties involved have a period of 21 days to file publicly available versions of the Summary Judgment documents, with appropriate redactions in line with the sealing ruling. According to Filan, June 6 aligns with the 21-day deadline calculated from the date of the recent ruling.
However, there are individuals who speculate that the anticipated timeline could be affected if the SEC decides to file an appeal or if the case transitions into a settlement phase. Another lawyer closely monitoring the case, Jeremy Hogan, who is a partner at Hogan & Hogan, pointed out that the SEC has approximately 10 days to file an appeal regarding the specific order.
Members of the XRP community, including Twitter user @AshleyPROSPER1, believe that the possibility of the documents being unsealed could motivate both parties to pursue a settlement, as they may possess information they prefer to keep confidential from the public.
Ripple CEO Brad Garlinghouse's tweet on May 16, on the other hand, indicates the company's eagerness for the unredacted Hinman emails to become "publicly available soon."
Although Ripple Labs has already had access to the documents for a while, they consider this aspect of the case to be crucial evidence in their defense against the SEC's claims that XRP should be classified as a security.
In late December, the SEC filed a motion to seal the documents from public access, arguing that they have no relevance to the final outcome of the case and that the SEC's mission outweighs the public's right to access the documents.
Ripple Labs achieved a victory this week as the motion was officially denied on May 16.