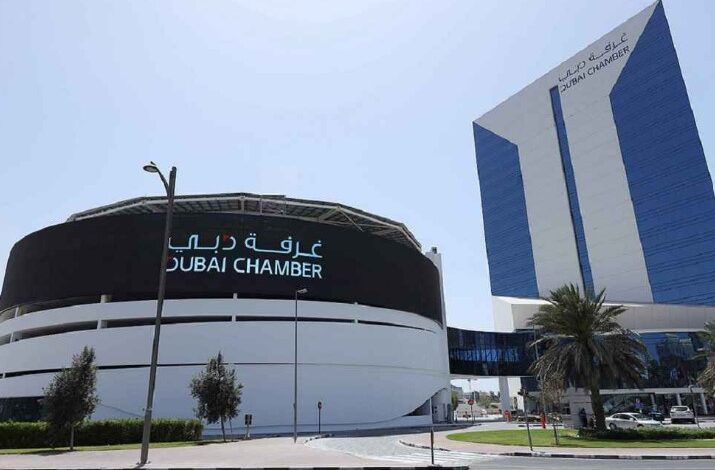 Dubai Chambers has made it to the final round as a contender for the "Best Unconventional Project" category in the 2023 World Chambers Competition.
A remarkable total of 111 applications from 47 countries were submitted for the competition.
The Intelligent Certificate of Origin (ICOO) project, which has been nominated, aligns with Dubai Chambers' objective to advance and globalize blockchain trade in Dubai.
The issuance of digital Certificates of Origin (COO) is considered a crucial step in expanding the capabilities of blockchain trade, with the aim of boosting Dubai's non-oil foreign trade from AED 1.4 trillion to AED 2 trillion by 2026, in accordance with the emirate's five-year foreign trade plan.
Dubai Chambers stands among the leading issuers of COOs globally, issuing over 700,000 certificates annually.
Adopting the ICOO service plays a vital role in facilitating international trade, streamlining business processes, and enhancing the competitiveness of Dubai's commercial and logistics sectors.
During the period of 2019 to 2022, the initiative has yielded significant positive outcomes, including impressive financial savings of over AED 53.3 million for Dubai Chambers.
Dubai Chambers has successfully implemented a fully digitalized Certificate of Origin (COO) service, making a significant contribution to enhancing the UAE's position in the Ease of Doing Business Index.
The nomination for the Best Unconventional Project award acknowledges chambers that have undertaken unique and pioneering initiatives outside their regular scope of activities, while also stimulating job creation and bolstering local economies.
The chosen finalists will present their projects to a panel of judges, and the winners will be announced during the 13th World Chamber Congress Gala Dinner in Geneva in June 2023.
Established in 2003, the World Chambers Competition is an integral part of the World Chambers Congress and is organized by the ICC World Chambers Federation.
It stands as the sole global accolade recognizing the most innovative projects implemented by chambers of commerce and industry.
By showcasing the achievements of local endeavors, the competition aims to inspire the development of groundbreaking and advantageous chamber solutions for business communities worldwide.