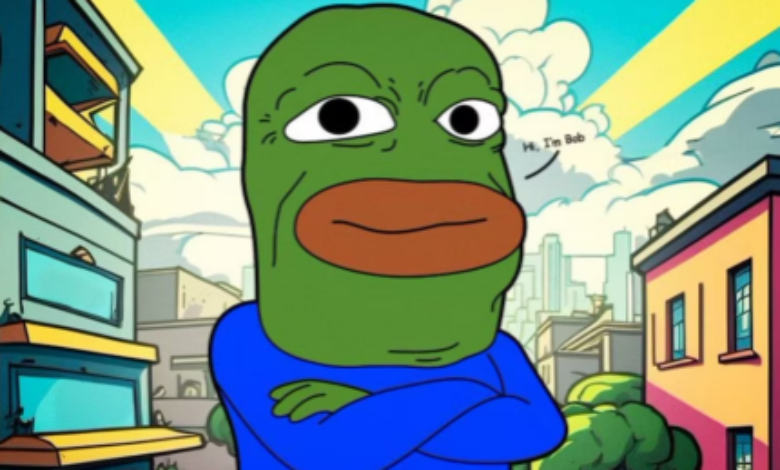 After accusing it of being a fraudulent cryptocurrency account, Elon Musk claimed that Twitter has suspended the popular artificial intelligence-driven bot "Explain This Bob," which is associated with the memecoin.
Musk's allegation was made in a tweet on June 18, and shortly after, it appears that the account was indeed suspended.
Elon Musk expressed doubts about the legitimacy of this account, suggesting that it may be involved in a scam related to cryptocurrency. If his suspicions are accurate, the account will face suspension.
According to reports, the Explain This Bob account had amassed more than 400,000 followers prior to its suspension.
The bot, created by Prabhu Biswal from India, utilized OpenAI's GPT-4 model to comprehend and offer responses to tweets from individuals who tagged the account.
Furthermore, this project was connected to the Bob Token (BOB), an ERC-20 memecoin that was launched in April. Following the suspension, the value of BOB dropped by over 30%, as reported by CoinGecko.
It is noteworthy that Musk's perception of the bot appears to have changed drastically. On April 20, he tweeted "I love Bob" in response to one of the bot's tweets, a statement that prominently appears on the project's website.
Despite the suspension of Explain This Bob, Twitter has not taken any action against the Bob Token account.
The project's team responded to the news of the suspension in a lighthearted manner by sharing a meme featuring Musk monitoring a distressed "Bob" in a prison setting.
According to analysts, Musk appears to hold the belief that Explain This Bob is being utilized as a promotional strategy to boost the value of BOB.
Since the suspension occurred, the hashtag "FREEBOB" has been circulating within the Crypto Twitter community. Many observers maintain the opinion that BOB is not a fraudulent cryptocurrency and find the suspension to be unjustified.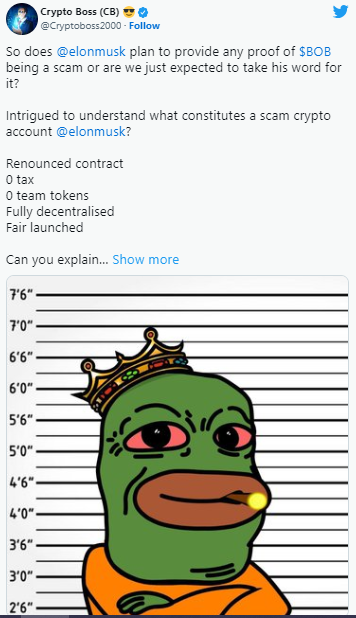 They argue that the token's launch was conducted in a fair manner, and BOB itself is characterized by complete decentralization and a tax mechanism with a 0% rate.
Another individual claimed that the project team did not allocate any tokens or conduct airdrops for themselves prior to the April launch of the Bob Token.