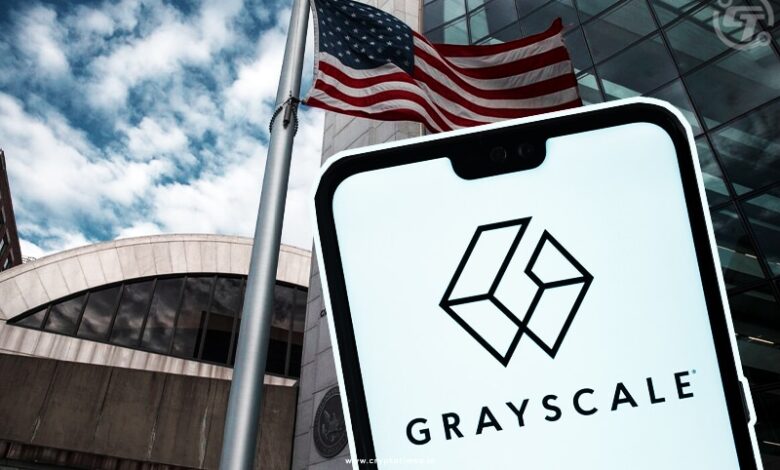 Grayscale Investments, the leading digital currency asset management firm and sponsor of Grayscale Filecoin Trust, announced today that it has submitted a formal request to the Securities and Exchange Commission (SEC) for the withdrawal of the Trust's Registration Statement on Form 10.
Despite this withdrawal, the company intends to continue providing reports for the Trust in accordance with the Alternative Reporting Standards of OTCQB, ensuring transparency for investors.
Grayscale voluntarily submits Registration Statements on Form 10 to the SEC to enhance risk disclosures, promote fairness, and provide upgrades for its products, ultimately increasing transparency for investors.
Initially, Grayscale Investments filed the Registration Statement for the Trust on April 14, 2023. On May 16, 2023, the company disclosed that it received a comment letter from the SEC staff recommending the removal of the Trust's Registration Statement, as the SEC staff considered Filecoin (FIL), the underlying asset of the Trust, to meet the definition of a security under federal securities laws.
Grayscale responded to the SEC staff on June 6, 2023, presenting its legal argument based on an analysis of Howey case law, asserting that FIL is not a security. Despite the SEC designating FIL as a security in various filings in federal district court, the SEC staff reiterated their request for Grayscale to withdraw the Trust's Registration Statement in subsequent written communications. Grayscale's withdrawal request maintains its belief that FIL is not a security, as outlined in its June 6, 2023, letter.
It's worth noting that the SEC considers Filecoin to be a security in the ongoing lawsuit against Binance and Coinbase. However, Protocol Labs, the company behind Filecoin's development, has expressed its disagreement with the SEC's allegations.
Protocol Labs emphasizes the importance of multiple FILs and challenges the SEC's definition of FIL in its enforcement actions against exchanges. Additionally, several policymakers, including members of the US Congress, have publicly stated that Filecoin should not be classified as a security.