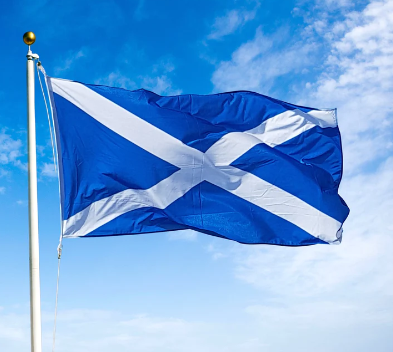 Scottish Enterprise has released a comprehensive report titled "Blockchain Industry in Scotland Landscape Overview: Companies, Investors, Influencers, and Trends," which provides insights into Scotland's blockchain economy.
The report, produced by Deep Knowledge Analytics, examines the entire ecosystem of the blockchain industry.
According to the report's economic forecast, blockchain technology has the potential to contribute £4.48bn to Scotland's GDP by 2030.
This groundbreaking analysis showcases the transformative impact that blockchain can have on Scotland's digital economy.
Suzanne Sosna, Director of Economic Opportunities at Scottish Enterprise, expressed the significance of this review as the first of its kind. It delves into the companies, investors, and the broader influence of blockchain technology, opening up new avenues for scalable innovation in Scotland's digital landscape.
While commonly associated with the financial sector, the report sheds light on the lesser-known applications of blockchain across various industries. For instance, it highlights the use of blockchain in education to enhance the security of qualifications.
The report also provides a comprehensive overview of the benefits, features, and challenges associated with blockchain technology.
It includes regional analysis and showcases case studies that demonstrate the diverse applications of blockchain across various industries in Scotland, ranging from entertainment and education to energy.
Currently, there are 60 companies with a strong focus on blockchain, supported by 78 investors, and led by 86 industry leaders.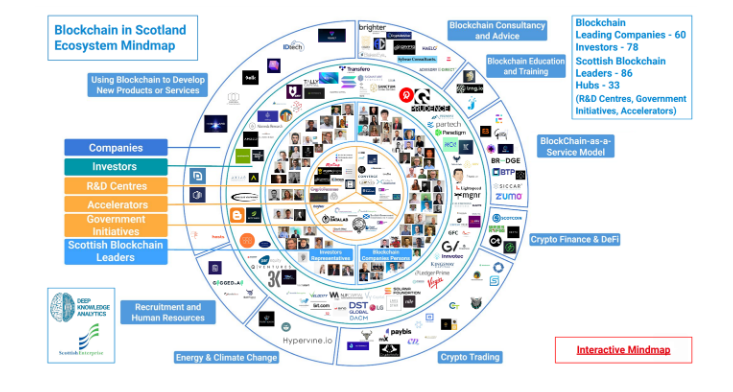 The majority of these companies are based in Edinburgh, showcasing the city's prominence in the blockchain sector.
The report highlights economic opportunities across eight sectors, including Agriculture, Manufacturing, Health, FMCG, Space, Energy, Finance, and Education. Each sector is examined in detail to showcase the potential benefits of blockchain technology.
One of the featured companies in the report is Gigged.AI, based in Glasgow and supported by Scottish Enterprise.
The company utilizes artificial intelligence and blockchain technology to create secure and transparent records of candidate qualifications, experience, and work history, benefiting businesses in their recruitment processes.
While challenges such as regulation and public awareness, particularly within the finance sector, are acknowledged, the report emphasizes that blockchain technology has wider applications in industries such as entertainment and manufacturing.
It highlights the potential solutions provided by blockchain, such as digital rights management and secure contract systems.
As Scotland's blockchain economy continues to gain momentum and the potential for significant economic growth becomes evident, one cannot help but wonder if Scotland is on its way to becoming the next blockchain hub.
With a thriving ecosystem of blockchain-centric companies, strong investor interest, and support from organizations like Scottish Enterprise, the foundations for blockchain innovation and development are being laid.
The report's findings highlight the diverse range of sectors that can benefit from blockchain technology, from agriculture to entertainment, signaling a promising future. However, challenges such as regulation and public awareness remain to be addressed.
Only time will tell if Scotland can fully capitalize on its blockchain potential and emerge as a leading global hub for this transformative technology.
The coming years will be crucial in shaping the trajectory of Scotland's blockchain journey and determining its position in the ever-evolving landscape of the blockchain industry.