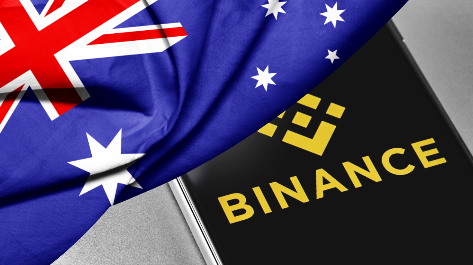 Cryptocurrency exchange Binance, headquartered in Dubai, is experiencing heightened concerns among its Australian users who are eager to withdraw their funds following the loss of banking partners.
As a result, some users are willing to accept a $6000 reduction to liquidate their bitcoin holdings. Binance's Australian dollar withdrawals were halted due to fraud concerns raised by its banking partner, Cuscal. Furthermore, major Australian bank Westpac has prohibited customers from transferring funds to the exchange.
Binance has notified its one million Australian users that their remaining Australian dollar balances will be converted to USDT. The decision to use USDT instead of Binance's own stablecoin, BUSD, was made due to the termination of the partnership between Binance and the issuer of BUSD in February.
The Binance team is actively working to secure an alternative service provider to ensure the continuity of deposit and withdrawal services in Australian dollars.
Instead of transferring their digital assets to other cryptocurrency exchanges via blockchain, many Australian investors have opted to liquidate their crypto holdings directly on the Binance platform. This has resulted in a decline in asset prices.
On Tuesday morning, Binance offered bitcoin at approximately $36,000, while other exchanges such as BTC Markets, Independent Reserve, and Bitpay were selling it for around $42,000. The spread reached a peak of $14,000 on Friday and was at $9,000 on Monday evening.
It is worth noting that Binance has faced increasing challenges in its operations in Australia this year. Following an investigation, Binance Australia had its derivatives license revoked by Australian regulators last month.
The Chairman of the Australian Securities and Investments Commission (ASIC), Joe Longo, hinted at further interactions with Binance following its license revocation request.
In addition, earlier this year, the US Commodity Futures Trading Commission initiated legal action against Binance and its CEO, Changpeng Zhao, accusing them of operating an unauthorized exchange and engaging in fraudulent compliance practices.
The legal action alleges that Binance deliberately evaded US regulations by actively targeting American clients for its derivatives operations.
Swyftx, a Brisbane-based cryptocurrency broker, has traditionally relied on Binance to provide liquidity for its 600,000 customer base. However, despite Binance's inability to process Australian dollar withdrawals, a Swyftx representative has assured that this will not impact their operations.
According to the representative, customers deposit funds in Australian dollars, which are then converted to US dollars and utilized with Binance's international services to exchange for bitcoin, rather than relying solely on Binance's local services.
The spokesperson emphasized that Swyftx had already established an entry point for Australian dollars prior to the arrival of Binance Australia in the market and intends to continue offering this service.
In contrast, Independent Reserve, a domestic cryptocurrency exchange, sources liquidity from its proprietary platform that enables direct connections between traders, without relying on a third-party for assets.
As Binance continues to navigate regulatory challenges and disruptions in various markets, questions arise regarding its future trajectory. The suspension of services, such as Australian dollar withdrawals, and the scrutiny imposed by regulatory bodies have raised concerns about the exchange's operations.
As the leading cryptocurrency exchange, Binance faces the task of adapting to evolving regulatory landscapes while maintaining trust and providing reliable services to its vast user base.
The outcome of ongoing legal actions and the implementation of stricter regulations will likely shape Binance's path in the coming months and determine its ability to maintain its position as a key player in the cryptocurrency industry.
The industry and its participants eagerly await developments to gain insight into the direction Binance will take and the potential impact on the broader crypto ecosystem.