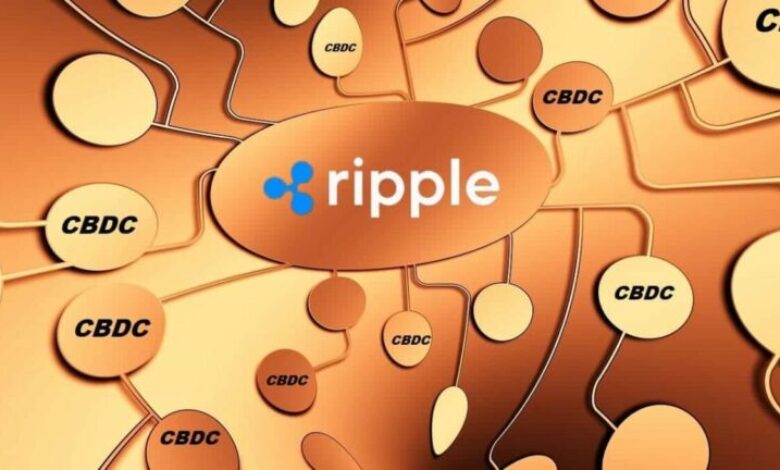 Financial technology firm Ripple Labs has announced the launch of its Central Bank Digital Currency (CBDC) platform where financial institutions, governments, and central banks can mint their stablecoins and CBDCs. Notably, Ripple has been making several efforts toward driving accessibility for CBDCs as a platform for innovation and also to increase the adoption of national digital currencies.
This is a laudable project from Ripple seeing that many regions are currently in different stages of rolling out a potential CBDC. While some countries are still researching and exploring the possibility of launching their CBDC, others have started developing theirs. The last group is for those who have already implemented a CBDC design or a prototype and this group seems to be the smallest.
Considering where all of these countries are in their CBDC journey, Ripple is trying to fit in and ultimately become a solution provider for them.
Brooks Entwistle, the senior vice president of Customer Success and Managing Director of APAC and MENA at Ripple mentioned at a certain time that the firm was already in talks with about 20 countries about the implementation of their CBDCs.
Ripple's CBDC Platform Harnesses XRPL Technology
Ripple's CBDC platform harnesses the same technology utilized in the XRP Ledger (XRPL), which was introduced two years ago. According to a statement released by Ripple, the CBDC platform will leverage the blockchain technology of XRPL, enabling users to customize and manage the entire life cycle of fiat-based CBDC transactions and distribution.
In the wake of the Terra (LUNA) and UST stablecoin collapse in 2022, which caused significant disruption in the crypto industry, Ripple highlighted its capacity to accommodate stablecoins and CBDCs for a large user base with XRPL. This confidence stems from the enhanced security, reliability, sustainability, and interoperability features built into XRPL.
XRPL also boasts high scalability, enabling it to handle a large volume of transactions quickly and at a lower cost. With Ripple's utility expanding, it is anticipated that XRP will benefit in the long term.