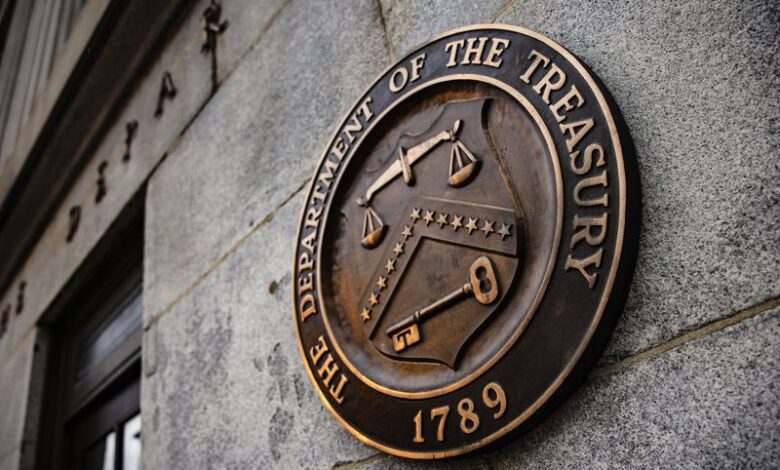 The U.S. Treasury Department's Office of Foreign Assets Control (OFAC) has imposed a sweeping set of sanctions targeting Russian industrial companies, individuals, and entities involved in facilitating financial transactions during Russia's conflict in Ukraine. In the published list of sanctions, which includes 22 individuals and 104 entities, a cryptocurrency wallet was identified by the blockchain intelligence company Elliptic. The wallet, located on the Ethereum blockchain, belongs to John Desmond Hanafin, a 48-year-old resident of the United Arab Emirates from Ireland, according to OFAC.
Based on blockchain data, the wallet associated with a company led by Hanafin received more than $5.2 million in the tether stablecoin (USDT) since the onset of the war. The U.S. sanctions watchdog alleges that Hanafin assisted wealthy Russian individuals in obtaining passports from other countries and facilitated cross-border money transfers while Russia faced limitations from major global payment networks due to previous sanctions.
The OFAC press release states that as the CEO of Huriya Private FZE LLE, a UAE-based private equity and corporate structuring entity, Hanafin utilized his firm as an intermediary to move funds from Russia to the UAE. Hanafin collaborated with Yulia Sergeeva, an employee of the Moscow-based investment banking firm Aquila Capital Group, which is also subject to sanctions.
The specific purposes for which Hanafin and his company employed cryptocurrencies remain unclear. The wallet identified by OFAC received numerous substantial transactions since February 2022, including one amounting to 1,132,000 USDT. Most of the funds sent to the wallet originated from centralized exchanges such as Binance, Huobi, OKX, and the now-defunct FTX, according to data from Etherscan.
The U.S. sanctions watchdog further imposed sanctions on Cryptovenience and CryptAnet, companies controlled by Swiss national Anselm Oskar Schmucki. According to the OFAC press release, "Schmucki controls a global network of shell companies and has had close financial relationships with an individual charged with financial crimes and a company with suspected links to Russian organized crime and money laundering".