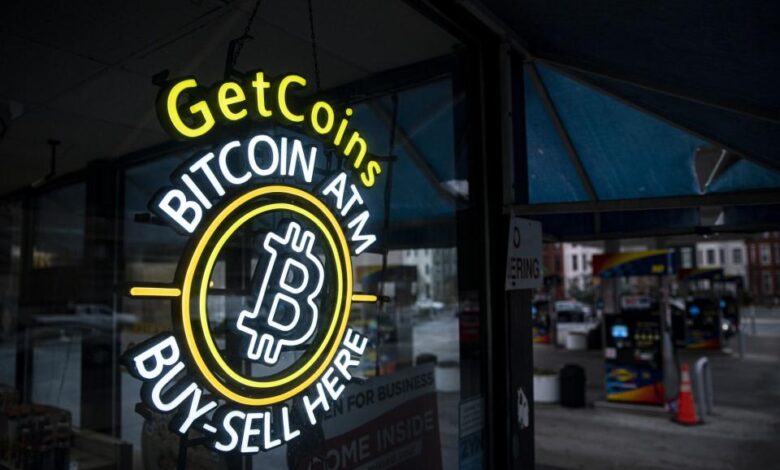 Crypto trading is taking a step back as major firms like Jane Street Group and Jump Trading retreat from the market. This comes after the implosion of crypto lenders, the collapse of a large exchange, and the exit of crypto-friendly banks. With these major players scaling back their involvement in crypto trading in the US, the market is becoming less liquid, less mainstream, and less attractive to institutional investors.
The resulting landscape resembles the earlier days of the crypto industry – riskier, scrappier, and with a funkier feel. The departure of these influential firms, known for their market-making roles, is likely to sideline large investors who are concerned about the increased risk of moving prices through significant orders. This can create a downward spiral, where market makers are needed before demand can be generated, but demand is necessary for market makers to return.
The overall maturity of the market is influenced by liquidity, diversity of offerings, and diversity of service providers, and the crypto market has taken a few steps back on these fronts. The retreat of Jane Street and Jump Trading has already had an impact on liquidity and price stability, as seen in the plunge of Bitcoin trading volume and the significant price differences on different exchanges.
Market makers, who profit from arbitraging price discrepancies across platforms, are dwindling, and Bitcoin liquidity on US exchanges has declined by 50% since the beginning of the year. The withdrawal of capital by Jump Trading from Binance.US is also observed, further contributing to concerns about the robustness of the market.
This pullback by major firms is part of a larger industry turmoil that started nearly a year ago, including the collapse of various coins, hedge funds, and crypto lenders, as well as increased regulatory scrutiny. US regulators have intensified their actions, and market makers are cautious about getting caught up in the heightened scrutiny.
Jane Street and Jump Trading, both well-known US trading firms, entered the crypto market during the two-year bull run but are now scaling back due to regulatory uncertainties. Although they are still involved in market-making activities on a smaller scale, their departure leaves a void in the market. Jane Street, in particular, was considered a liquidity provider for various cryptocurrencies and played a significant role in pricing.
The reduction in liquidity providers and the decline in institutional lending, following the bankruptcies of Celsius Network, BlockFi, and Genesis Global Capital, have impacted the market. According to Bloomberg, smaller firms like Cumberland and Wintermute Trading are stepping up as some major players retreat, but the overall market is expected to be dominated by smaller firms.
Wintermute Trading has expanded its workforce, increasing its headcount to over 80 employees, marking a 30% growth compared to a year ago. The London-based crypto market maker is diversifying its operations by engaging in trading activities involving more traditional instruments linked to cryptocurrencies. This includes trading exchange-traded products and futures listed on exchanges like the Chicago Mercantile Exchange and Eurex, as well as participating in over-the-counter trading.
Similarly, Galaxy Digital Holdings is strategically positioning itself to capitalize on the retrenchment of other players, a reporter at Bloomberg said. "Coming out of 2022, the landscape of the crypto industry has experienced considerable changes—some of the historically prominent players either faced significant setbacks or completely collapsed," explained Jason Urban, the global head of trading at Galaxy. "We have benefited from these transformations." In fact, Galaxy Digital recently established a trading team in Hong Kong to tap into offshore growth opportunities.
Furthermore, the crypto industry is likely to see increased activity in countries such as South Korea, Australia, and Switzerland, while the absence of major players' liquidity is detrimental to pricing and the overall market.