Companies
Global News
MENA News
zkLink Raises $10M in Funding as Mainnet Launch Approaches, with Support from Cypher Capital and Other Prominent Investors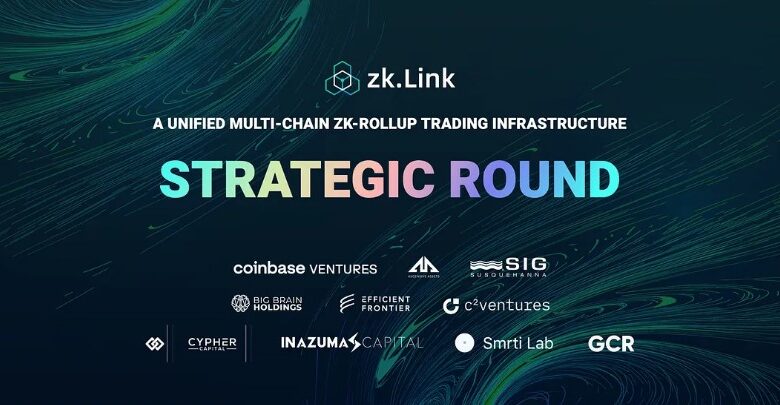 In a significant achievement for zkLink, a trading infrastructure utilizing multi-chain ZK-Rollup, the company has announced the successful conclusion of its strategic funding round.
Esteemed investors, including Coinbase Ventures, Cypher Capital, Ascensive Assets, SIG DTI, BigBrain Holdings, Efficient Frontier, Csquared Ventures, and others, have contributed an additional $10 million, bringing the total funding to $18.5 million.
The raised capital will propel zkLink's mission of providing seamless multi-chain experiences to cryptocurrency traders through their state-of-the-art decentralized trading layer.
This cutting-edge technology is built upon a multi-chain ZK-Rollup framework, a cryptographic method that facilitates scalable, cost-efficient, and secure transactions across multiple blockchains.
The implementation of this technology has the potential to revolutionize the transaction execution process for traders.
Given the growing competition surrounding ZK technology, zkLink's funding round arrives at a crucial juncture. The team is currently undergoing a rigorous security test known as the "Dunkirk" asset recovery test, followed by the anticipated launch of their mainnet in Q3 of 2023.
Vir Anand from SIG DTI highlighted the growing recognition and potential of ZK-Rollups, emphasizing that zkLink, with its innovative multi-chain trading infrastructure, is well-positioned to address critical challenges in security, scalability, and liquidity. Anand believes that zkLink's dedicated team and cutting-edge solutions will empower users and developers, driving the industry towards a more robust and decentralized future.
By leveraging their multi-chain ZK-Rollup infrastructure, zkLink can connect and unify various L1 chains and L2 protocols, offering a wide range of API-driven use cases, including Order Book DEX, NFT marketplace, and more.