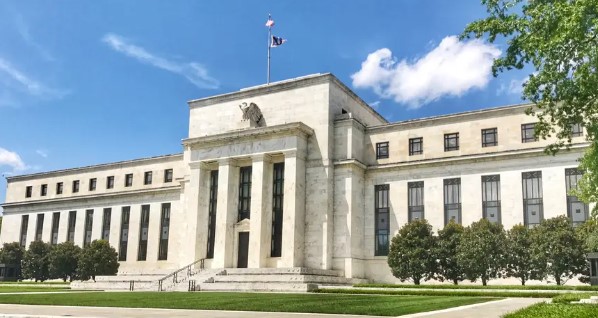 Metal Blockchain team has announced on May 11 that they will be integrating the forthcoming instant payment service of the Federal Reserve, FedNow.
The integration will enable Metal users to instantly convert their funds to stablecoin and vice versa by utilizing FedNow's send/receive function.
The United States Federal Reserve developed FedNow to facilitate instant payments between banks 24/7.
At present, US citizens can only make domestic instant payments via third-party apps such as Venmo and PayPal, or through crypto wallets. The Federal Reserve has announced that the new service will launch in July.
Metal Blockchain is a crypto network designed by Metallicus, based on a modified version of Avalanche's code.
The network was developed to offer compliance-friendly options for DeFi developers.
During the announcement, the Metal team emphasized that the network was created on the foundation of BSA Compliance, which claims that it has Anti-Money Laundering and identity verification features built in.
As per documents, the network incorporates a subnet called "X-Chain" that empowers developers to establish transfer rules for assets. For instance, a token can be issued with guidelines, such as "only for US citizens" or "non-tradable until tomorrow."
Cointelegraph has been unable to verify the standards that FedNow will adopt for its integration with the payment system. However, most blockchain networks use anonymous addresses as user identities, which may not meet the requirements of the Bank Secrecy Act. This could be why Metal is among the first blockchain networks to be accepted as a FedNow service provider.
Metallicus co-founder and CEO Marshall Hayner mentioned in an interview with Cointelegraph that the integration of Metal with FedNow could lead to the creation of interconnected "bank chains." This will result in a more extensive and secure blockchain ecosystem that does not rely on oracles.
By doing so, banks will be able to communicate with one another to handle payments and settlements while remaining connected to the FedNow system.
He further stated that the integration will enable banks to prepare for an eventual launch of central bank digital currencies (CBDC) and "bank-issued stablecoins that can interact within a basket of stablecoin currencies."
Several U.S. politicians, such as Florida Governor Ron DeSantis and U.S. presidential candidate Robert Kennedy Jr., have criticized FedNow, claiming that it is the initial step towards a blockchain-based central bank digital currency (CBDC) that could violate privacy. The Federal Reserve, however, has refuted any connection between FedNow and CBDCs.
When asked about his thoughts on the matter, Hayner disregarded these criticisms of CBDCs.
He expressed that he believes these controversies are groundless and stated, "I believe that CBDCs will be subject to the same level of scrutiny as the traditional banking system."