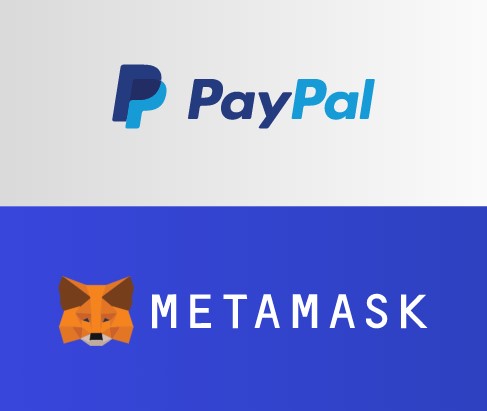 Popular crypto wallet and DApp provider, MetaMask, has begun offering its users in the United States the option to purchase Ether through PayPal, making it the first Web3 wallet to offer Ether transactions through the payment service.
With this integration, users can also transfer ETH from PayPal to MetaMask.
MetaMask is collaborating with PayPal and its parent company ConsenSys to make buying crypto and exploring the Web3 ecosystem more accessible for users.
The payment service is joining other payment providers such as Coinbase Pay, MoonPay, Sardine, Transak, and Wyre, which are already integrated with MetaMask.
In a recent quarterly report filed with the SEC, the company disclosed $943 million in crypto assets as of March 31, 2023, a 56% increase from the previous quarter.
Moreover, MetaMask has recently introduced a new feature on its Portfolio DApp, known as "Buy Crypto", which enables users to buy various cryptocurrencies using different payment methods, including bank transfers, debit or credit cards.
This functionality is available in over 189 countries and supports more than 90 cryptocurrencies across eight networks, including Ethereum, Polygon, BNB Smart Chain, and others.
MetaMask has been focusing on integrating and partnering to expand its offerings and customer reach.
One such partnership was with MoonPay to expand access to cryptocurrencies in Nigeria.
With instant bank transfers, MetaMask now enables Nigerian users to purchase crypto.
It is worth noting that the African country ranks among the top 20 countries in cryptocurrency adoption, as per the Chainalysis 2022 Global Crypto Adoption Index.