Companies
Global News
NFT
Elon Musk to Step Down as Twitter CEO as Milady Token Market Cap Surges Over $140 Million Due to Tweet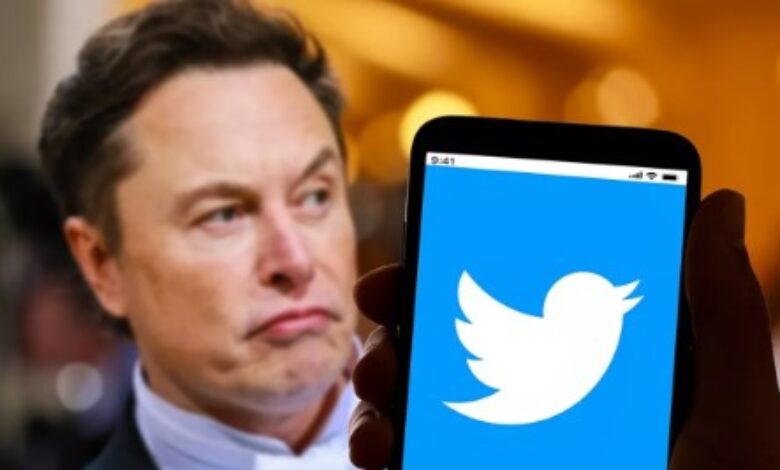 Elon Musk, the CEO of Twitter, has announced via a tweet that he will step down from his current role and transition to the executive chair and chief technology officer of the social media platform in about six weeks.
Musk stated that he has hired a new CEO for X Corp., Twitter's parent company, who is expected to replace him in late June or early July.
The unnamed woman will succeed Musk, who acquired the social media platform for $44 billion in October 2022.
As executive chair and chief technology officer, Musk will be responsible for product, software, and system operations. Previously, Musk fired Parag Agrawal, the former CEO who succeeded Twitter's co-founder, Jack Dorsey.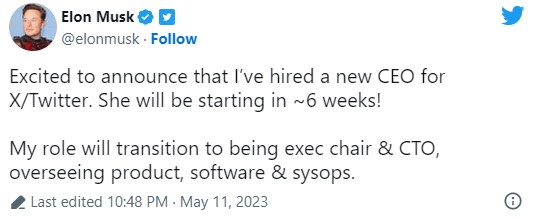 In April 2022, Elon Musk, formerly the richest person in the world, announced his plans to acquire Twitter. As CEO of the social media platform, he implemented several controversial policies, such as discontinuing the legacy verification system, briefly changing Twitter's logo to the Dogecoin symbol, and conducting multiple layoffs.
As Musk is transitioning to executive chair and chief technology officer, many Twitter users have speculated about his replacement, ranging from himself in disguise to Elizabeth Holmes. However, Musk will continue to hold his positions as CEO of SpaceX and Tesla.
Milady sees explosive growth after Elon Musk tweet and exchange listings
There is no doubt that Elon Musk has a huge effect on the world as a whole, and on the crypto space in particular. As a matter of fact, Milady (LADYS), a memecoin inspired by an anime avatar NFT collection, experienced a surge of more than 5,250% within 24 hours to trade at $0.0000001528, after Musk tweeted a meme featuring a Milady NFT.
The token's developers claim that LADYS has "no association" with Milady creator Charlotte Fang or Milady Maker, and that it is simply a tribute to the NFT collection.
The token has no intrinsic value, team or roadmap, and is intended solely for entertainment purposes. Despite this, investors have driven its total diluted market capitalization to over $140 million, with a 24-hour trading volume of $230 million.
The token's website states that the total supply of LADYS is 888 trillion, with 94% of the tokens sent to the liquidity pool, LP tokens burnt, and the contract renounced.
Before this week, LADYS was solely available on the decentralized exchange Uniswap. Following its listing on multiple major cryptocurrency exchanges on May 11, the token's popularity has skyrocketed.
Some exchanges, including Bybit, have offered LADYS prize pools to encourage deposits, while others, like Bitget, have stayed true to LADYS' meme-centric nature and supported its listing decision.
According to Bitget, LADYS represents the tokenization of the "fully memetically optimized white pill," a self-organized meme coin that accumulates clout and represents karma, charm, and beauty. According to Cointelegraph, it is also known as the drip currency.